Latest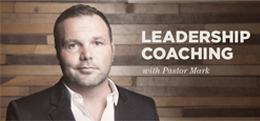 Archives
The Story of the Dead Sea Scrolls
Embed this video on your site:
Resurgence hosted an event at Mars Hill Church at the Ballard Campus on October 20th, 2006 called "The Story of the Dead Sea Scrolls." This audio from Dr. Martin Abegg, professor at Trinity Western University and co-director of The Dead Sea Scrolls Institute, presented a very informative seminar on the Dead Sea Scrolls. The findings of the Dead Sea Scrolls has been hotly debated for the past 50 years and it has not been until the end of the 20th century and the beginning of the 21st century that pastors and laymen have been able to grasp the significance of this monumental find. Please listen to this mp3 along with the added question and answer period to be informed and edified from Dr. Abegg. He will show the important relationships between the Dead Sea Scrolls and the Christian faith. Also, download the
PowerPoint
slides to follow along with the talk. For additional help consider the following books,
The Dead Sea Scrolls Bible
,
The Dead Sea Scrolls: A New Translation
and
The Meaning of the Dead Sea Scrolls: Their Significance For Understanding the Bible, Judaism, Jesus, and Christianity
. Download the
Q & A Session
.
« Newer
Older »