Latest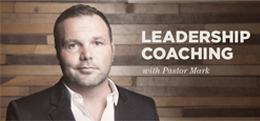 Archives
Preaching and Teaching Jesus from Scripture (Part 5)
Embed this video on your site:
Tuesday, September 12, 2006 Acts 29 Regional [NW] Taught by Pastor Mark Driscoll of Mars Hill Church
Preach the Word . . . 2 Timothy 4:2
Part 5 - Ten Cautions & Encouragements for Preachers
Read the biographies of great preachers. There are some good books on preaching such as Bryan Chapell's Christ-Centered Preaching, but in my mind the best tutor is the biographies of great preachers. In reading these we can learn about their family life, devotional life, study habits, etc. One book that is a good introduction to the Puritans, who elevated the pulpit to a thunderous art, is Light and Heat: A Puritan View of the Pulpit, written by Bruce Bickel. I am also a rabid fan of the reformed Baptist Charles Haddon Spurgeon and read any biography I can find on his life and ministry.
Beware of the radio preachers. As a new Christian I listened to many hours of Chuck Swindoll, Greg Laurie, Tony Evans, Billy Graham, John MacArthur and others and was blessed. However, when men preach for the radio they are preaching to the masses. Subsequently, they are not as likely to speak personally of themselves, their struggles, their families, and the specific issues in their church because they are preaching to America. Most pastors don't preach to the nation or world, but just to their flock who need to know their pastor, see what the Holy Spirit has been doing with the Bible in their life, and how the Bible is integrated into their daily life and relationships instead of vague and general illustrations and principles that are true but not specific to their community. Also, younger preachers can often listen to so many hours of a radio preacher that they end up parroting him rather than finding their own voice and style. For example, if I had a buck for every twenty-year-old Calvinist who sounds like he's channeling John Piper or every Calvary guy who sounds like Chuck Smith I could have a building as large as Joel Osteen's. The key is not to mimic a man, but to learn from him and honor him simply by preaching the same gospel.
Beware of the sermons for sale. Tragically, there is a growing trend for preachers to buy their sermons. The tragedy with this is that such sermons are often goofy. Furthermore, they do not require the preacher to get his time in Scripture and do not encourage any sort of theological instruction as they are general mass market sermons to fit everyone, everywhere and are therefore not missional or theological or, arguably, biblical. While it is not wrong to listen to other preachers and how they taught on a text or topic, it is unwise to simply preach someone else's work whether that is through plagiarism or the purchase of a sermon.
Study the stand-up comics. Stand-up comedy and preaching are the only two mediums I can think of in which someone walks onto a stage to talk for a long time to a large crowd. Dave Chappelle, Carlos Mencia, and Chris Rock are genius at capturing an audience using irony and sarcasm.
Junk your notes and go with the Ghost . . . sometimes. Some years ago I gave up trying to manuscript or outline my sermons. Now, I focus on knowing the Scriptures I am preaching, spending many hours in prayer, meditation, and repentance through the Scriptures, and being filled with the power of God the Ghost. Then, I just get up and, with a few scribbled notes in my margins, I preach as God leads and trust that God will direct my words and He always does. Sometimes I may use a brief outline, but I am not tied to any one way of being ready to preach and just do whatever seems like it will do the job best.
Plug everything into your pulpit. We have our children's ministry and small group ministry follow the teaching from the pulpit so that the whole church is studying and learning together to ensure focus and unity.
Preach Jesus. Jesus' name should be spoken repeatedly throughout a sermon so that it is clear which God you are speaking of. Jesus should be the hero of every sermon, the answer to every question, and the hope for every person. Jesus promised that if He is lifted up He would draw people and the key to church growth is the exaltation of Jesus.
Learn from the feedback of your people without being defensive. Certainly there are always neatniks and critics, but listening to the questions and disagreements of people always helps you improve.
Give your sermons away. Some years ago we started putting the sermons online as free MP3 downloads. Today, with podcasting and vodcasting, we are seeing millions of people download the sermons. Our vodcast has been as high as #1 on iTunes for Religion and Spirituality. The web is the new front door and many people will visit your church through your website long before they attend a church event. Also, many people like to catch up on past teachings, forward pertinent sermons to their friends, and listen to teaching while they drive to work, cook their meals, and weed their garden. By giving the sermon away for free, a preacher's ministry can continue for years into the future to a much broader audience than they have on a Sunday.
After you've preached, let it go and sleep like a Calvinist. Don't listen to your sermons over and over beating yourself up. Once you've preached a sermon, let it be a finished work and move on. Passion, courage, and boldness are keys to preaching that simply cannot exist in someone who is too analytical or critical of themselves, so lighten up, have fun, and let it fly in Jesus' name.
« Newer
Older »