Latest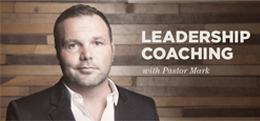 Archives
Our Land of Blur and The 5 Points of Paganism
sign up"
so we have a head count for lunch. Then, at 7pm on the Mars Hill Church Ballard Campus, we have an open invite (free) to all who want to know more about neo-paganism and how it has created our Land of Blur. Appropriately subtitled "
The 5 Points of Paganism
," Dr. Jones will help define paganism as it is seen today. He will speak about how the majority of life-issues have been blurred or deemed relative. Yet throughout the ages, even unbelieving philosophers have realized that without the edges, lines or structure, chaos ensues. As believers, we realize that God has redeemed chaos through Jesus. Come for the evening to learn how to bring the light and focus of Jesus into this dark and blurred world. Please
sign up
now. Finally, enjoy this interview conducted with Dr. Peter Jones, professor at Westminster Seminary and executive director of
Christian Witness to a Pagan Planet
. Dr. Jones is one of the leading theologians devoted to understanding the undermining of neo-paganism in our culture today. His expertise is invaluable to the health of our churches and the mission we are on with Jesus. These events will be a great introduction to our
National Resurgence Conference: Text & Context / Acts 29 Church Planting Boot Camp
.
« Newer
Older »