Latest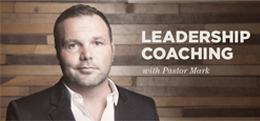 Archives
Tour Greece and Israel With Us
It seems that perhaps nothing would be a more memorable, life-enriching, and memory-making Christmas gift than a trip to Greece and Israel, where Jesus walked and the Scriptures were written.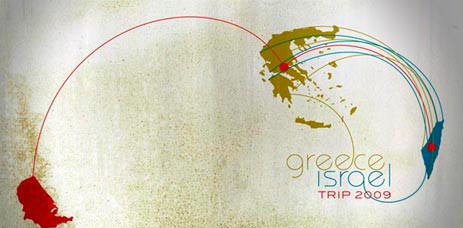 One of the first things my wife, Grace, told me when we met in 1988 was that she wanted to visit Greece and Israel one day. From August 24 to September 3, 2009, her dream will come true. I will be leading a tour of Greece and Israel and my lovely wife will be with me, and you are invited to join us. People from Mars Hill Church where I pastor, along with other people from around the world, have already signed up and we'd love to have you join us. For more information and registration, you can visit
www.ujtours.com
. We are going to great lengths to ensure that this trip will be memorable. So, if you would like to be baptized, other pastors and I will be glad to baptize you. We are considering either the Jordan River or the Sea of Galilee as our baptismal site. During the trip I will also be teaching at these various sites along the way:
Greece Teaching
Mars Hill
Corinth (time permitting)
Holy Land Teaching
Mount of Beatitudes, where Jesus preached the Sermon on the Mount. I will preach this section of the Bible while you overlook the Sea of Galilee.
Garden Tomb, where it is believed that Jesus rose from death. You will sit among the beauty of the garden while I preach about Jesus' resurrection and our future resurrection in victory over death to be with him forever.
Southern Steps of the Temple Mount, where the steps lead to the original entrance of the Temple Mount and to the Second Temple. It is certain that Jesus climbed these steps when he visited the Temple in Jerusalem. This is where Christianity was birthed with Peter's sermon from this place in Acts 2. I will be preaching about both of these events from this location.
Garden of Gethsemane, where Jesus prayed with the disciples the night before his crucifixion. This location is tentative and not yet confirmed, but if we do visit here I will preach about the betrayal and crucifixion of Jesus.
Other sites scheduled for the trip include Athens, Jaffa, Caesarea, Capernaum, Beit Shean, Jerusalem, Bethlehem, Qumran, Ein Gedi, Masada, Dead Sea, Holy of Holies, Western Wall (Wailing Wall), Jordan River, and Nazareth. My wife has waited twenty years for this trip, and we'd encourage you to join us for a most memorable trip.
« Newer
Older »