Latest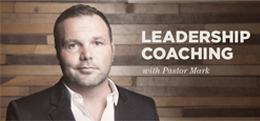 Archives
Spiritual Disciplines: Solitude & Fellowship, Part 2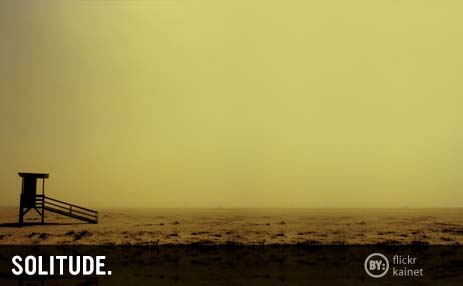 While the introverts love the discipline of solitude and the extroverts struggle with it, the opposite is true with the discipline of fellowship. Fellowship is living life together with Christian brothers and sisters as the church. The first thing the Bible says is "not good" is for us to be alone. This is because even God exists as the Trinitarian community of Father, Son, and Spirit. We are made in His image and likeness and are therefore made for loving community. God intends for us to have fellowship together as His people. In addition to regularly taking times of solitude, we also see in Scripture that Jesus spent considerable amounts of time in community with others. In fact, Jesus spent most of His time in community with His disciples and frequently had dinner in the homes of the people He was befriending. Jesus seemed to have particularly close fellowship with the youngest disciple, John (John 13:23), the sisters Mary and Martha, and their brother Lazarus, whom He loved very much (John 11:5).
The Scriptures often speak of fellowship in community:
Mark 12:33 "To love him with all your heart, with all your understanding and with all your strength, and to love your neighbor as yourself is more important than all burnt offerings and sacrifices."
John 13:34–35 "A new command I give you: Love one another. As I have loved you, so you must love one another. By this all men will know that you are my disciples, if you love one another."
Acts 2:42 They devoted themselves to the apostles' teaching and to the fellowship, to the breaking of bread and to prayer.
Romans 12:10 Be devoted to one another in brotherly love.
1 John 1:7 But if we walk in the light, as he is in the light, we have fellowship with one another, and the blood of Jesus, his Son, purifies us from all sin.
Hebrews 10:25 Let us not give up meeting together, as some are in the habit of doing, but let us encourage one another—and all the more as you see the Day approaching.
It's a common myth that Christianity can be practiced in isolation. It is sin that separates people and it is Jesus who takes sin away so that we can have fellowship. Therefore, one of the primary purposes of the Christian faith is reconciliation—to God and one another through Jesus. Furthermore, much of the Bible itself is written to communities of people, instructing them how to live together in love as God's people. In fellowship and by God's empowering grace, we can obey the Bible's commands to:
Live in harmony with one another (Romans 12:16)
Love one another (Romans 13:8)
Accept one another (Romans 15:7)
Instruct one another (Romans 15:14)
Greet one another (Romans 16:16)
Serve one another (Galatians 5:13)
Be kind and compassionate to one another (Ephesians 4:32)
Speak to one another (Ephesians 5:19)
Admonish one another (Colossians 3:16)
Encourage one another (Hebrews 3:13)
Spur one another on (Hebrews 10:24)
Offer hospitality to one another (1 Peter 4:9)
Through the spiritual discipline of solitude, we are reminded that in one regard our relationship with God is intensely personal. God called us to Himself alone, converted us alone, and one day we will die to stand before God alone. Through the spiritual discipline of fellowship, we also see that we have been saved into the community of the church. We are reminded that on the final day when we rise from our graves, we will rise together to be with Jesus forever as a family with our spiritual brothers and sisters and our Father God. Recommended reading:
« Newer
Older »