Latest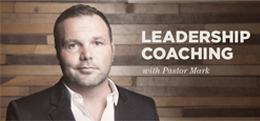 Archives
On the Road Again
There are a lot more travel and speaking events coming up for me in the foreseeable future, with some events being planned as far out as 2012 at this point. For those interested in keeping tabs on where I'll be, you can always check the calendar posted at marshillchurch.org/markdriscoll.
Here's a quick summary of some of the things coming up over the next few months:
The Gospel Coalition
April 21-23, Chicago, IL This promises to be an amazing gathering with some of the great reformed thinkers, writers, and pastors of our age, many of whom I am blessed enough to call my friends. Speakers include Dr. John Piper, Dr. Tim Keller, and Dr. Don Carson just to name a few. The conference is called "Entrusted With the Gospel" and is rooted in the words of 2 Timothy. If you have the means, I highly recommend coming to this. Find out more from The Gospel Coalition.
Song of Solomon Conference
April 24-25, Ozark, MO These are a series of conferences put on by my good friend Doug Hudson (who also released the Vintage Jesus DVD series and curriculum) dealing with issues of sex, marriage, intimacy, and dating, all through a biblical lens. I had the pleasure of speaking at one of these conferences in Dallas last November, and I look forward to this one. Note: I will be doing this same conference in both Raleigh, NC, and Austin, TX, later in the year, with my wife Grace joining me to help teach at the Austin event. Find out more from Song of Solomon
.
Acts 29 Boot Camp
May 5-6, San Diego, CA The last couple Acts 29 Boot Camps have really raised the bar to become world class in their content and training. This looks to be no exception. The line-up includes Matt Chandler, Darrin Patrick, and David Fairchild among others. Boot Camps are mandated for anyone who wants to be an Acts 29 church planter, but they are also open to anyone else who wants to develop as a leader in their church. Boot camps are also for anyone who just wants to get a clearer picture of what it really means to be in the ministry and wants to determine if it's something they are actually called to. This will be the last Boot Camp on the West Coast in 2009, so please take advantage if you are anywhere in the area. Find out more from Acts 29.
Advance
June 4-6, Raleigh, NC In this age a lot of people have a lot of ideas about what it mean to be a "church," ranging from purple robes and choirs, to two guys in a bar arguing, to people getting online thousands of miles apart from each other—but what does Scripture have to teach us about what it means to be a "church"? The subtitle of this conference is "The Resurgence of the Local Church," and we'll be tackling a myriad of issues confronting us today—some new, some ongoing. This conference is shaping up to be incredible. Joining me will be John Piper, Ed Stetzer, Matt Chandler, Danny Akin, Eric Mason, J.D. Greear, Bryan Chapell, and Tyler Jones. If you can't learn something from these guys, you're asleep. If you've ever been to a church, know someone who goes to a church, driven by a church, or said the word "church," this conference is for you. That said, we are a couple months out and this thing is already starting to fill up, so plan ahead and register now at advance09.com
.
Song of Solomon Conference
June 5-6, Raleigh, NC At the end of my trip to Raleigh, I'll be speaking at the Providence Baptist Church for a Song of Solomon Conference. Get details here. After that, on the horizon are Greece/Israel in August, Australia in November, South Africa in March 2010, and Northern Ireland in November 2010…lots to look forward to. Keep posted on the calendar, and we'll update with details as they become available.
« Newer
Older »