Latest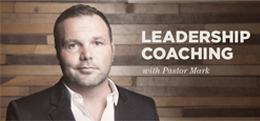 Archives
Notes from My Talk at the Gospel Coalition: Positives, Negatives, and Neutrals
A Sermon for Christian Ministry Leaders on the Assigned Text of 2 Timothy 2:14–26
The audio and video from this message is available free at The Gospel Coalition.
This blog post is intended to serve as an outline for my message at the
Gospel Coalition
. Because of the seriousness of the text that was assigned to me some months ago, I have prepared what is, for me, a very thorough outline. Rarely do I use notes of any length but I felt it would be helpful to post these notes because there are likely too many points (40ish) for attendees to capture. Nonetheless, I want to also stress that the message likely will deviate from the notes at certain points. Before beginning, I want to give a few thanks. First, I want to thank the Gospel Coalition in general, and Don Carson and Tim Keller in particular, for the grace they have extended to me. Not being part of a denomination has the great benefits of freedom and independence, but also the downside of a lack of extended friendships and people to learn from. Part of this lack has been made up for thanks to the wonderful brothers I enjoy in the
Acts 29 Church Planting Network
. Still, the relationships I have enjoyed with mainly older pastors in the Gospel Coalition also have been used by God to help me learn and grow. Second, I want to thank God for the text he had assigned to me in his providence some months ago. It has proven to be a timely section of Scripture for my own sanctification. In his kindness, God allowed this to be one of the easiest messages I have ever prepared for—I literally prayed one night and woke up the next with the sermon in my mind and typed it out in rough form in just over an hour. Third, my message will not be a full exposition of the text, but rather a word from a pastor to ministry leaders in hopes of serving them as they serve God's people.
Introductory Comments on 1 and 2 Timothy
Paul and Timothy were as close as a father and son (Phil. 2:22; 1 Tim. 1:2; 2 Tim. 1:2). These men are virtually inseparable throughout the New Testament; they work closely together (Acts 18:5; 19:22), co-author books of the Bible (2 Cor. 1:1; Phil. 1:1; Col. 1:1; 1 Thess. 1:1; 2 Thess. 1:1), and serve God side by side (1 Cor. 4:17; 16:10; Rom. 16:21). Occasionally, however, they were separated because Paul would send Timothy on important missions to straighten out problems that arose in various local churches (e.g., 1 Thess. 3:1–6). One of these occasions included Paul's sending of Timothy to untangle a host of knots in Ephesus, where heretics and false teachers were devouring the church. During their separation, Paul wrote his friend two very personal letters of instruction and exhortation—1 and 2 Timothy. The two letters are very similar in many respects but do have some important differences. For example, in both letters Paul is gravely concerned both about the condition of the church and Timothy. In 1 Timothy, however, Paul is primarily concerned with the well-being of the church, and secondarily concerned with the well-being of his friend Timothy. In 2 Timothy, though, the tone and content of the letter reveal that Paul's concerns have flipped as he became primarily concerned with Timothy's welfare, and though he is still obviously pained by the troublemakers in the church, they are treated as a secondary matter. Because of this, 2 Timothy is one of the most personal, intimate, reflective, emotional, and pastoral sections of the entire Bible. Additionally, 2 Timothy is likely the last letter that Paul penned and may have been written only days before he was murdered by beheading at the hands of the megalomaniac, Emperor Nero (4:6–7). Rather than going out with his head down and voice trembling, 2 Timothy is a courageous, triumphant final shout from Paul about his coming entrance into God's kingdom (4:18), where he would receive his final reward for being a faithful minister of the gospel who did not flinch, even in the face of death (4:7–8). To help you enter into the passion and beauty of Paul's final letter, it will be helpful for you to see Paul sitting alone in a dark, dank cell, rubbing the aching joints on his body, scarred by frequent beatings, and not whining about his lot or cursing God for his demise, but rather maintaining his steely-eyed gaze, determined to leave this world with his boots on and head high, singing the praises of his Lord Jesus. Indeed, they chopped off his head because it was the only way to silence him. Before dying, Paul wrote 2 Timothy to express his deep affection for his faithful friend and co-laborer of fifteen years and to ensure that his ministry would continue after his death by younger Christians, who would take the baton from his hand and run their lives for Christ, pulling people in their wake as Paul had.
3 Kinds of People
Positives do gospel things in gospel ways for gospel reasons, bringing health, working for good, and being a blessing because they want the gospel to win. Few people are positives, and remaining one is difficult because it requires dealing with even negative people and negative situations in positive ways.
Negatives do ungospel things in ungospel ways for ungospel reasons, bringing sickness, division, and trouble because they want to win. Sadly, although negatives are not usually the majority, they are often vocal, determined, and well-networked, and therefore, as Charles Spurgeon said, much like bees who swarm into a painful threat.
Neutrals are unsure, confused, fearful, and caught in the middle. They need to be cared for by a positive shepherd or they will turn into negatives. Most people are neutrals and are swayed by the friends they keep, leaders they follow, and information they believe, and they need to grow in discernment and pursue wise friends.
20 Kinds of Negatives
Success Jealousy Negatives
False Witness Negatives
Misinformed Negatives
Personal Dislike Negatives
Take-Up-Offense-for-Another-Person Negatives
Missiological Negatives
Single-Issue Voter Negatives
Little World Negatives
Chain of Command Negatives
Tradition Negatives
Unforgiving Negatives
Plank-Speck Negatives
Diotrephes Negatives (3 John 9)
Distrust Negatives
Control Negatives
Critic Negatives
Warrior Negatives
One-Handed Negatives
Gossip Negatives
Theological Negatives
Responding NOT Reacting
Because God is both sovereign and good, he can and does use even the negatives for positive purposes. Perhaps the most classic example of this is Joseph's positive declaration to his negative brothers in Genesis 50:20, saying, "As for you, you meant evil against me, but God meant it for good, to bring it about that many people should be kept alive, as they are today." In 2 Timothy 2:14–26, Timothy is dealing with the following:
Negatives
Hymenaus and Alexander were the chief negatives.
Other varying kinds and degrees of unnamed negatives are also involved.
Neutrals
Many people were neutrals, as the negatives were "upsetting the faith of some" (2 Tim. 2:18).
Positives
Paul is the positive speaking into Timothy's life and ministry, seeking to help him stay positive and not go negative, lest the neutrals only have negatives to influence them and the entire ministry becomes negative and toxic.
20 Ways to Be a Positive from 2 Timothy 2:14–26
Positively emphasize what you are for instead of against. Remind them of these things (v. 14)
Positively use your God-given authority. charge them before God (v. 14)
Positively invest your words. not to quarrel about words, which does no good, but only ruins the hearers. (v. 14)
Positively do your best. Do your best to present yourself to God as one approved (v. 15)
Positively work hard. a worker who has no need to be ashamed (v. 15)
Positively study harder. rightly handling the word of truth. (v. 15)
Positively avoid getting drawn into endless arguments. But avoid irreverent babble, for it will lead people into more and more ungodliness, and their talk will spread like gangrene. (v. 16-17)
Positively warn the sheep about the wolves. Among them are Hymenaeus and Philetus, who have swerved from the truth, saying that the resurrection has already happened. They are upsetting the faith of some. (v. 17-18)
Positively rejoice that God rules the church. But God's firm foundation stands, bearing this seal: "The Lord knows those who are his," (v. 19)
Positively practice repentance before preaching it. "Let everyone who names the name of the Lord depart from iniquity." (v. 19)
Positively use your passion to be a better servant. Now in a great house there are not only vessels of gold and silver but also of wood and clay, some for honorable use, some for dishonorable. Therefore, if anyone cleanses himself from what is dishonorable, he will be a vessel for honorable use, set apart as holy, useful to the master of the house, ready for every good work. (v. 20-21)
Positively grow up quickly. So flee youthful passions (v. 22)
Positively seek righteousness, faith, love, and peace with urgency. pursue righteousness, faith, love, and peace, along with those who call on the Lord from a pure heart. (v. 22)
Positively grow in discernment. Have nothing to do with foolish, ignorant controversies; you know that they breed quarrels. (v. 23)
Positively be kind like Jesus. And the Lord's servant must not be quarrelsome but kind to everyone (v. 24)
Positively harness the opportunity to teach your people. able to teach (v. 24)
Positively suffer patiently like Jesus. patiently enduring evil (v. 24)
Positively correct gently. correcting his opponents with gentleness. (v. 25)
Positively desire good for your enemies. God may perhaps grant them repentance leading to a knowledge of the truth, and they may come to their senses and escape from the snare of the devil, after being captured by him to do his will. (v. 25-26)
Positively use your energy to win converts, not arguments. "As for you, always be sober-minded, endure suffering, do the work of an evangelist, fulfill your ministry. For I am already being poured out as a drink offering, and the time of my departure has come. I have fought the good fight, I have finished the race, I have kept the faith." (2 Tim. 4:5–7)
Conclusion
Who is your Timothy?
Who are your Pauls?
Who are your Hymenaeus and Alexanders?
Who are you Hymenaeus and Alexander to?
Are you positive, negative, or neutral?
What will your legacy be?
« Newer
Older »