Latest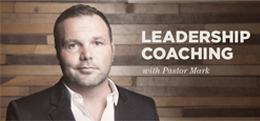 Archives
Leadership Is Lonely (Part 1)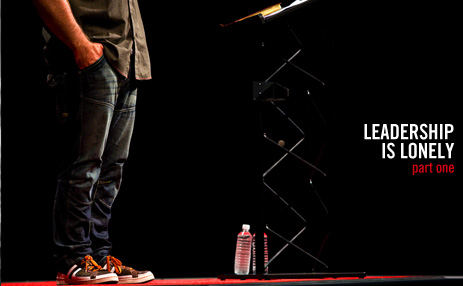 Leadership is lonely. Anyone who disagrees is likely not a leader. By definition, a leader is out ahead of his or her team, seeing, experiencing, and learning things before everyone else. On one hand, this causes great excitement and enthusiasm because the opportunity to learn and pioneer is incredibly invigorating. On the other hand, however, the distance between a leader and his or her team is incredibly lonely, even to the point of becoming debilitating. The more successful a leader becomes, the more extreme the joys and sorrows of leadership become. In extreme cases, the results are akin to being bipolar, with intense mood swings when stress and pressure turn the cracks in our character into fault lines. For those who are leaders, the question is, what should we do when we find ourselves out ahead of our team? Recently, God has convicted me of sin in my own life and leadership. Specifically, he has graciously revealed to me ways in which I have patterns of sinful response to the feeling of loneliness that accompanies leadership. I am sharing this in hopes of helping other leaders and the people they lead. For leaders and those who love them and can help them see their own sin, especially their spouse, the following self-assessment statements may prove helpful in diagnosing sinful responses to the loneliness of leadership:
I feel that God has abandoned me to an impossible task and have begun to question his goodness.
I become annoyed by my team because they do not understand me or the difficulties I face as their leader.
I wish someone would just tell me what to do, give me permission to not do so much, and sort out the complexity of my life.
I am annoyed by others because I believe they are stupid, lazy, slowing me down, and simply unwilling and/or unable to keep up with me and all the work I have to do.
I question if anyone really loves me and secretly think that almost everyone is simply using me.
Does this sound familiar? Many leaders, in an effort to appear more spiritual than they are, think these things in their mind and feel them in their heart even if they don't say them with their mouth. Is there hope? Yes, and we'll explore that in the next blog post. To be continued.
« Newer
Older »