Latest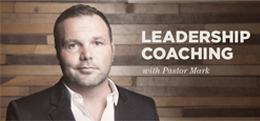 Archives
How to Prepare a Christmas Sermon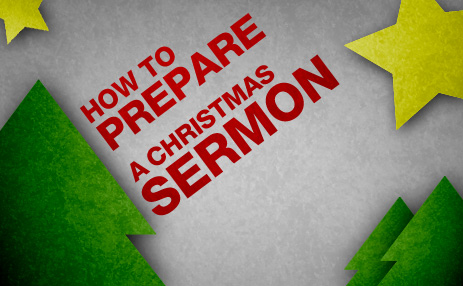 Sometimes the Christmas season can be the toughest for a preacher. Why? Because while the incarnation of Jesus Christ is amazing, communicating it afresh year after year can be trying. Recently on our online social networking site The City, some of my brothers in the Acts 29 Church Planting Network were sharing some sermon ideas and I thought posting some of their suggestions along with my own may be of some help to those graced by God to preach and teach this holiday season. I also want to sincerely thank all the Christian leaders who let me speak into their life and ministry, as it's a great honor to serve those who serve others.
Sermon Ideas
A series based on the women associated with Jesus' birth, such as Elizabeth and Mary.
An expositional series on all or part of Matthew 1–2 or Luke 1–2.
A comparison between how John, Matthew, and Luke each explain the incarnation of Jesus Christ in the opening chapters of their gospels.
A study of either Matthew or Luke's genealogy, or a comparison and contrast of the two.
A series on the songs sung around the birth of Jesus, such as the one by Mary and the one by the angels.
A study of the "I am the light of the world" statements of Jesus in John's gospel.
Examine OT Prophecies about Jesus
Another idea is to do an examination of the Old Testament prophecies that foretold Jesus' birth, such as:
4000 BC: Adam and Eve receive the prophecy that the Messiah (Jesus) would be born of a woman.

Promise: Genesis 3:15 – "'I will put enmity between you and the woman, and between your offspring and her offspring; he shall bruise your head, and you shall bruise his heel.'"
Fulfillment: Galatians 4:4 – "But when the fullness of time had come, God sent forth his Son, born of woman, born under the law . . ."

700 BC: Isaiah prophesies that Jesus' mother would be a virgin who conceived by a miracle and that Jesus would be God who became a man.

Promise: Isaiah 7:14 – "'Therefore the Lord himself will give you a sign. Behold, the virgin shall conceive and bear a son, and shall call his name Immanuel.'"
Fulfillment: Matthew 1:18–23 – "Now the birth of Jesus Christ took place in this way. When his mother Mary had been betrothed to Joseph, before they came together she was found to be with child from the Holy Spirit. And her husband Joseph, being a just man and unwilling to put her to shame, resolved to divorce her quietly. But as he considered these things, behold, an angel of the Lord appeared to him in a dream, saying, 'Joseph, son of David, do not fear to take Mary as your wife, for that which is conceived in her is from the Holy Spirit. She will bear a son, and you shall call his name Jesus, for he will save his people from their sins.' All this took place to fulfill what the Lord had spoken by the prophet: 'Behold, the virgin shall conceive and bear a son, and they shall call his name Immanuel' (which means, God with us)."

700 BC: Micah prophesies that Jesus would be born in the town of Bethlehem.

Promise: Micah 5:2 – "But you, O Bethlehem Ephrathah, who are too little to be among the clans of Judah, from you shall come forth for me one who is to be ruler in Israel, whose origin is from of old, from ancient days [eternity]."
Fulfillment: Luke 2:1–7 – "In those days a decree went out from Caesar Augustus that all the world should be registered. This was the first registration when Quirinius was governor of Syria. . . . And Joseph also went up from Galilee, from the town of Nazareth, to Judea, to the city of David, which is called Bethlehem, because he was of the house and lineage of David, to be registered with Mary, his betrothed, who was with child. And while they were there, the time came for her to give birth. And she gave birth to her firstborn son and wrapped him in swaddling cloths and laid him in a manger, because there was no place for them in the inn."

400 BC: Malachi prophesies that Jesus would enter the temple, which was destroyed in 70 AD, meaning the Messiah had to come before then.

Promise: Malachi 3:1 – "'Behold, I send my messenger and he will prepare the way before me. Then suddenly the Lord whom you seek will come to his temple; and the messenger of the covenant in whom you delight, behold, he is coming, says the Lord of hosts.'"
Fulfillment: Luke 2:25–27 – "Now there was a man in Jerusalem, whose name was Simeon, and this man was righteous and devout, waiting for the consolation of Israel, and the Holy Spirit was upon him. And it had been revealed to him by the Holy Spirit that he would not see death before he had seen the Lord's Christ. And he came in the Spirit into the temple, and when the parents brought in the child Jesus, to do for him according to the custom of the Law . . ."
Helpful Resources
The following resources may also be helpful in your studies.
Christmas Sermons for Study
Lastly, some transcripts of good Christmas sermons may be helpful. Luther Sermon for Christmas Day Sermon for Christmas Eve Spurgeon Joy Born at Bethlehem A Christmas Question The First Christmas Carol Piper Why the Son of God Came into the World The Word Became Flesh Keller (audio form) The Courage of Christmas Christmas War The Begats Christmas Wisdom
« Newer
Older »