Latest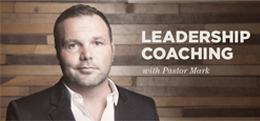 Archives
Pastors: Practice Dependence in Private
Ministry is impossible—depend on God
Francis Schaeffer described the need for dependence on the Holy Spirit well. "What we are doing is not just difficult—it is impossible."
Another way to say it is that only "in the Lord" is "your labor not in vain" (1 Corinthians 15:58).
Being open to the supernatural work of the Holy Spirit means more than just making room for certain spiritual gifts. It also means that the whole of our ministry must be characterized by the supernatural—by what is not possible without God's help, by what we are unable to do through our natural abilities.


Do you love praying in public?
Sandwiched in the middle of the Sermon on the Mount, Jesus challenges his followers to have their lives characterized by dependence. Jesus has specific commands and direct implications for those of us who desire to be in public ministry or are currently in public ministry:
And when you pray, you must not be like the hypocrites. For they love to stand and pray in the synagogues and at the street corners, that they may be seen by others. Truly, I say to you, they have received their reward. But when you pray, go into your room and shut the door and pray to your Father who is in secret. And your Father who sees in secret will reward you. (Matthew 6:5–6)
Jesus is exposing the tendency of religious leaders to appear to be men of prayer because they often talk to God in public. These verses challenge those of us in public ministry. We are forced to ask: which do I love more: praying in public, or praying in private?
What we are doing is not just difficult—it is impossible.
To the degree we value public prayer over private prayer, we are probably seeking the approval of men, not God. It is much easier for leaders to pray in public because we are required to do so and because we are often praised for how wonderful and articulate our public prayers are. I have noticed this is in my own life. My public prayers tend to be articulate, thoughtful, and smooth. My personal prayers are often incoherent, overly emotional, and choppy. Why is it so easy to be great at public prayer and terrible at private prayer?


Where are you getting your reward?
Jesus' logic explains this dichotomy: the issue is one of reward. Simply put, we are immediately rewarded for praying well in public, but we are not for private prayer. Public prayers are often praised by those around us who are impressed by our oratory skill. Public prayers are often empowered by the excitement of the moment, rather than the sobering reality of the eternal. Thus, public prayers are often more driven by performance than passion, by words, rather than heart, by people rather than God.
Private prayer reveals the true spiritual condition of the human heart.
Are you depending on God through private prayer?
This post is adapted from Darrin Patrick's book Church Planter: The Man, the Message, the Mission, available now.
« Newer
Older »