Latest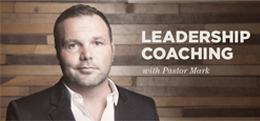 Archives
Mark Driscoll Interviews Dr. Justin and Lindsey Holcomb About Their New Book
Justin and Lindsey have a new book. So we asked our friends to answer some questions about their new book to help you become familiar with it and hopefully buy some copies.
How big is the issue of sexual assault?
The number of occurrences of sexual assaults is staggering. It is much more common than most people know. At least one in four women and one in six men are or will be victims of sexual assault in their lifetime. And these statistics are probably underestimates.
According to the most recent statistics, every two minutes someone in the United States is sexually assaulted, and approximately 80 percent of them are assaulted by someone they know. Researchers have estimated that sexual assault occurs in approximately 10 percent of all marriages and that incest is experienced by approximately 10 percent of children.
Regarding the age breakdown of sexual assault, 15 percent of sexual assault victims are under age twelve, 29 percent are ages twelve to seventeen, and 80 percent are under age thirty. The highest-risk years are ages twelve to thirty-four, and girls ages sixteen to nineteen are four times more likely than the general population to be victims of sexual assault.
What are some of the effects of sexual assault?
A major effect of sexual assault is disgrace, a deep sense of filthy defilement encumbered with shame. Disgrace destroys, deforms, and wounds. It alienates and isolates. Disgrace makes you feel worthless, rejected, unwanted, and repulsive. It silences and shuns.
Sexual assault causes harmful psychological effects that are more severe than effects of other crimes. During an assault, most victims feel terrified, fearful, helpless, humiliated, and confused. Afterward, any of these feelings can persist and intensify, especially terror and fear.
The most common psychological symptoms associated with sexual assault are anxiety and fear. Because sexual assault is always traumatizing, victims are three times more likely than non-victims to suffer from depression, six times more likely to suffer from post-traumatic stress disorder, thirteen times more likely to abuse alcohol, twenty-six times more likely to abuse drugs, and four times more likely to contemplate suicide.
Various factors are linked to traumatic distress or feelings of disgrace from sexual assault. These include denial, shame, guilt, anger, distorted self-image, and despair. In our book, we focus on these six most prevalent responses to sexual assault and how the Good News of Jesus applies directly to each of them.
What purpose do you hope the book will serve?
We wrote this book for the many victims of sexual assault, both male and female, to offer accessible, gospel-based help. They need the kind of hope and healing that only the gospel of Jesus Christ can provide.
For many years we have ministered to victims who want and need a clear explanation of how the gospel applies to their experience of sexual assault and its effects in their lives. Our goal is to provide victims with a compassionate and hopeful resource to help them move toward healing. To victims, who know too well the depths of destruction and the overwhelming sense of disgrace, we want to communicate this message of grace:
What happened to you was not your fault. You are not to blame. You did not deserve it. You did not ask for this. You should not be silenced. You are not worthless. You do not have to pretend like nothing happened. Nobody had the right to violate you. You are not responsible for what happened to you. You are not damaged goods. You were supposed to be treated with dignity and respect. You were the victim of assault and it was wrong. You were sinned against. Despite all the pain, healing can happen and there is hope. (
Also, we wrote this book to help equip pastors and ministry staff as well as family members and friends of victims. As they read what we are saying to victims, we hope they learn to respond and care for victims in ways that are compassionate, practical, and informed.
Tragically, many churches and Christians are woefully unprepared to help those have been assaulted. Worse still, many Christian leaders (including parents) are ignorant of this epidemic because ashamed victims are reluctant to simply declare what has been done to them, and untrained leaders do not recognize the signs of sexual assault or know how to lovingly ask questions.
So many parents, spouses, ministers, and friends are looking for solid, gospel-based information that would be helpful in serving victims. Informed supporters are very important for the healing process for victims.
Much of the literature on sexual assault employs self-help approaches that do not offer the full-orbed good-news of the gospel—that it is God's one-way love replacing self-love that is the true path to healing.
What experiences in your life helped you to write this book? How has your academic and pastoral experience combined for this book?
Our experience in the area of abuse, both personally, professionally, and pastorally, led us to write this book. When Justin was 12 he was assaulted by a member of his extended family. So, he knows personally what victims are experiencing.
Lindsey has served for years both counseling victims of sexual assault and training leaders to care for victims. Before coming to Mars Hill Church, she worked at a sexual assault crisis center where she provided crisis intervention to victims of assault and conducted a variety of training seminars to service providers. Lindsey also worked at a domestic violence shelter. Many of the women she served were also victims of sexual assault. Her graduate research was on sexual violence and public health responses. Also, Lindsey is currently a student at Reformed Theological Seminary, working on a MA in Theological Studies.
Justin has served in ministry for almost twenty years and has counseled numerous victims of sexual assault. He has taught theology at Reformed Theological Seminary since 2001. Before coming to Mars Hill Church, Justin also taught courses on sexual violence in the Sociology and Religious Studies departments as well as in the Studies of Women and Gender program at the University of Virginia.
In writing this book, we combined our experience of counseling victims with biblical and theological studies and up-to-date academic research.
What kind of feedback have you received on the book?
It is has been very encouraging. Victims and parents have read it and have found it really helpful. God has used it already in some wonderful ways.
Parents of a young boy who was assaulted by an older teen read it and wrote: "This book helped us understand the painful emotions that go along with the particular suffering of sexual assault. But more than that, it showed us how to respond to our son who was assaulted."
Also, a woman who was assaulted as both a teen and an adult read it and emailed us: "I thought I had gotten over the abuses in my past—I had forgiven my abusers, stopped feeling like a victim, and felt like I was a stronger person. After reading your book, I realized there were still underlying issues I hadn't dealt with that were preventing me from getting close to other people and, worst of all, preventing me from having a deeper relationship with God. Each chapter not only discussed each emotion that had been secretly weighing on me, but also showed me that those emotions don't have to rule me. Jesus' death and resurrection apply not only to my sins, but also to the burden of someone else's sin against me. My identity is no longer 'damaged goods.' It is 'child of God' and with that comes God's unending love."
Justin and Lindsey Holcomb outline an approach for moving from destruction to redemption. While avoiding platitudes and shallow theology, Rid of My Disgrace combines biblical and theological depth with up-to-date research. This book is primarily written for those who have been assaulted (either as children or adults) but also equips family, friends, pastors, and others to care for victims in ways that are compassionate, practical, and informed.
« Newer
Older »