Latest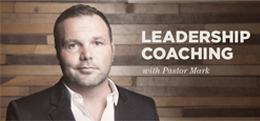 Archives
For those of you attending R12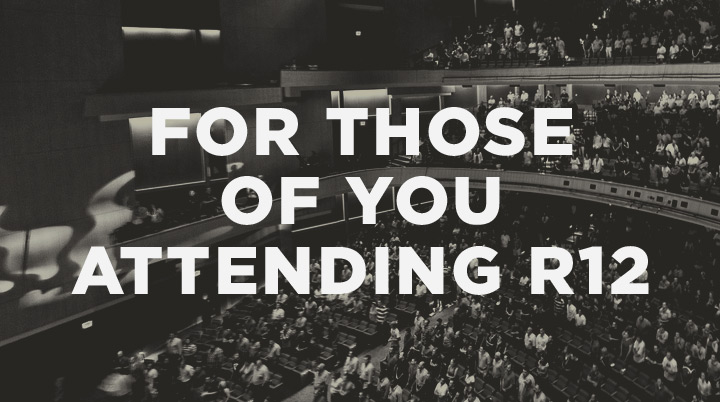 R12, the Resurgence's first national conference, is almost here.
We're thankful for all of you who have signed up to attend. Our prayer is for you to learn, be challenged, and grow from a lifetime of lessons over these two days of teaching and worship.
Our team has been working tirelessly to put this conference together. They've devoted hundreds of hours to prayer and work to ensure that you will be served well because we're all excited for what God has in store.
Now, the question is, "Will you be prepared?"
For those of you attending, I desire for you to make the most of your time and escape the pitfall of becoming a conference Christian. To do so will take a level of preparedness on your part. Before attending R12, take a look through the following four suggestions to help prepare you to make the most of this year's conference.
1. Pray
Be in prayer before the conference to prepare your heart and mind. Ask God to prepare you to learn new lessons and be open to the work of the Holy Spirit in your life through the teaching of God's Word. Also, pray for your speakers and the worship bands.
2. Read
I encourage you to watch the videos and read the articles that we've produced about each speaker and his topic. Doing this will help you begin to think about what you would like to learn and take away.
Before attending, I encourage you to write down a handful of questions you have. Ask yourself, "What questions do I have about the topic? What would I like to learn? How would I like to be challenged?"
3. Expect
We serve the living and true God (1 Thess 1:9). Not an abstract, theological construction. During the conference he will be glorified and his Word will be proclaimed. Be in a prayerful expectation that he will be at work in your life and that the proclamation of his Word will not return void (Is. 55:11), but transform you.
4. Connect
Whether you're attending individually or with a group, plan on connecting with new people. Many of the people present may be strangers to you, but in Christ they are your brothers or sisters. So, hangout together during breaks. Have lunch or do dinner together. Come prepared to not only learn something new and be encouraged by God, but to meet new people and make new friends.
A Final Word
I'm excited about the theme and topics that will be addressed this year at R12. Many of the speakers have influenced my life and the life of Mars Hill Church. You can watch why I invited each one to speak here. My hope is that their teaching will encourage and equip you to live for Jesus with all of your life in whatever you do.
I look forward to seeing you there.
If you haven't yet, there is still time to register individually or even with a group. Join us. Tickets will also be available at the door.

« Newer
Older »