Latest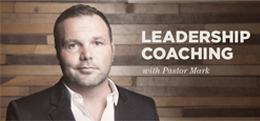 Archives
God wants us to know Mary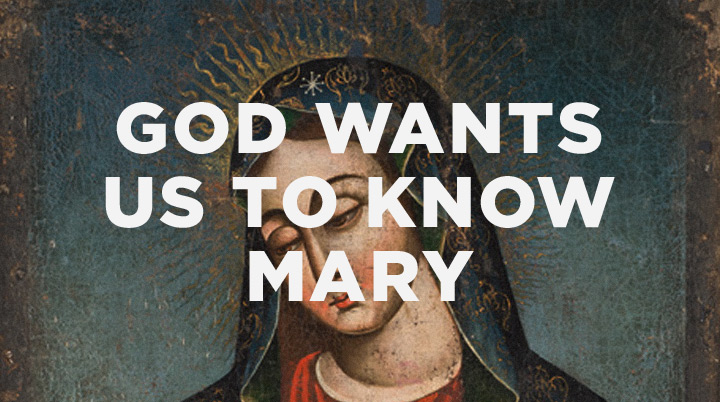 Mary the mother of Jesus was a servant, a joyful worshiper, and a disciple of the Lord, someone for us to learn from.
Someday, I'd like to have tea with Mary. You know Mary, the girl God the Father chose to mother Jesus when he entered this world as Immanuel, God with us? Not the sad Mary whose blue-veiled image broods over medieval cathedrals, and not the bewildered Mary played by the little blond girl in the Christmas pageant. The real Mary would have stories to tell and wisdom to impart.
As Protestants, we don't believe that Mary should be venerated, but she is an inspiring example of faithfulness and strength, and her presence in Scripture means that God wants us to know her. The details are recorded, God-breathed. Mary's story has something to teach us.
Mary the servant of the Lord
Mary knew God and she knew her Bible. Nazareth, that dusty Galilean hill town where zealots plotted Rome's overthrow, was Mary's home. It's likely she grew up hearing the prophecies of the promised Messiah and Israel's deliverance, the Son of the Most High whose kingdom would have no end.
She had a "who me?" moment when the angel greeted her with "O favored one" and Luke's first chapter records her as troubled, trying to discern what sort of greeting this was (Luke 1:26–38). When Gabriel comforted, "Don't be afraid," and delivered the news that she would bear the promised Messiah, she simply asked, "How will this be, since I am a virgin?" Evidently she was a girl who considered the details. The angel explained and revealed the miracle of Elizabeth's pregnancy to confirm the impossible becoming possible. Mary, who knew God, believed and invited: "Let it be to me according to your word." Though she was afraid, she didn't let fear stand in the way of trusting God.
I hope to learn from Mary the humble servant, who willingly and without hesitation submitted to being God's sovereign choice, and witnessed perfect love send fear away. Mary's response shows me I can walk in faith through circumstances I don't understand, even when I'm not sure why I was chosen and I can't see the future. I warm my hands around a fresh cup and lean in to learn more.
Mary the joyful worshiper
It's no surprise that Mary rushed to see Elizabeth, to witness with her own eyes the news the angel had brought her and rejoice in shared miracle (Luke 1:39–56). In the presence of a trusted woman she could let go and sing a song of gratitude. Now we see Mary the joyful worshiper. The beautiful words of the magnificat weren't penned by a Baroque musician—they are a hymn of praise by Mary the songwriter, who echoed the psalms of David (Ps. 103) and Hannah's prayer (1 Sam. 2: 1–10) as she sang truth with eloquent beauty and praised God for his mighty acts. When she "treasured up all these things, pondering them in her heart" at the shepherds' report (Luke 2:19), we see Mary the worshiper once again, storing away words of truth and praise to meditate upon. Mary reminds me to ponder in the presence of God, to keep my thoughts in the light.
Mary the mother
With her newborn Jesus in her arms, Simeon told Mary that a sword would pierce her own soul also (v. 35). Alongside Joseph, Mary the mother searched Jerusalem in great distress for their missing 12-year-old Jesus. Again, Luke tenderly reminds that Mary treasured up all these things in her heart (v. 51). Scripture never records her processing her situation at length to anyone who would listen but instead in quietness and trust she found strength to face the days she knew would come. Fear of the future, fear of man, the day they threw her boy out of Nazareth's synagogue to stone him: Mary, I'd ask, Did you remember that this child is appointed for the fall and rising of many in Israel, so that the thoughts from many hearts may be revealed? (vv. 34–35) No stranger to fear, Mary feared the Lord more. Her life demonstrates that I can quietly trust God and his word, not my fearful definition of reality.
Mary the disciple
Years went by and Mary followed Jesus, possibly even travelling with him. A picture of faithful fortitude, John 19 records her standing by the cross with other women disciples as they watched Roman soldiers mock Jesus and steal his clothes. My cup grows cold as I see her, in her mid-40s and apparently a widow, make the climb to Jerusalem once again to keep vigil at the crucifixion of her son.
Mary believed in God's plan, in his faithfulness, and that Jesus is God's Son first. The angel called her charis, literally "a recipient of grace." I am certain Mary drew on that well of grace the day she watched her son—God's Son—die in her place. Mary knew this, and when her heart and her theology met she chose the glory of God over her own comfort. She chose joy instead—the joy of knowing that she was a participant in God's plan as she sacrificed temporary ease for eternal purpose. Mary, both mother and disciple, shows me how we can imitate Jesus even in this.
Don't worship, but emulate
I don't want to worship Mary but I want to be like her. I want to linger over tea and learn from her. Though she was young, poor, and a woman living in a patriarchal world, Mary submitted to the will of God despite the foreseen obstacles. She almost lost her fiancé, experienced the disgrace of an unwed mother, and went through the unfathomable pain of watching her son, Jesus, be rejected and die a violent, cruel death. God has revealed her to us in Scripture as an example of what it looks like to walk in faith submitting to him.
Like Mary, I can choose obedience, find strength in quietness and trust, meditate on truth, see sin's consequences, find my fears relieved and receive grace that allows me to be a part of God's plan while living between his sovereignty and my broken world's reality. It's there I glimpse God's glory when taking tea with Mary.
« Newer
Older »