Latest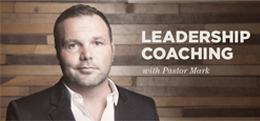 Archives
'Jesus has the church in good hands': Larry Osborne talks with Mark Driscoll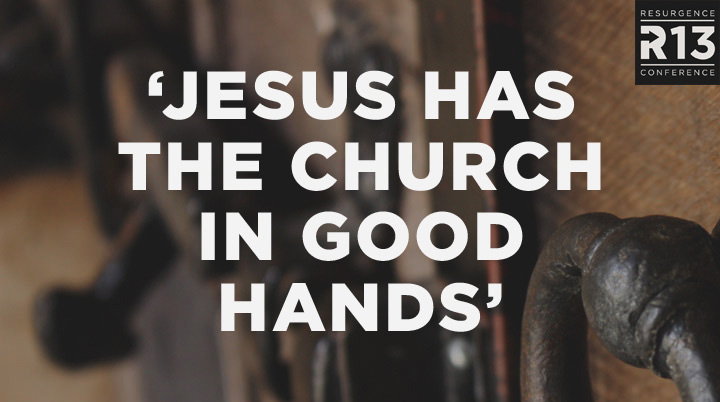 We are excited for Larry Osborne, a lead pastor at North Coast Church, to speak live this November at our broadcast location in Reno, NV for the 2013 Resurgence Conference. Below, Pastor Mark was able to grab a few minutes with Pastor Larry to chat about his life and ministry.
Mark Driscoll: What was your childhood like? How did God use it to prepare you for the work he called you to do?

Larry Osborne: In a day and age where everyone vies to see who had the most dysfunctional upbringing, I lose. My parents were everything we're teaching our people to be. They had rock-solid faith without being the slightest bit "weird." They loved each other unconditionally. And I can honestly say I never saw an ounce of hypocrisy. When I read books about guys with deep "father wounds," I don't relate. I never had one.
I did, however, have a rebellious nature. So I didn't get saved until the end of my junior year in high school. But once I did, I immediately felt a call to ministry.
Do your best, then take a nap.
Looking back, my parents' legit model of what it means to follow Jesus simply and authentically has had a huge impact upon my ministry. It's one reason that I've been able to spend a lifetime ministering in one city. I really never had to fight the demons of insecurity that can cause us to run from problems and pursue bigger ministry goals as a means of self-validation.
God knew I would one day spend a great deal of my time mentoring younger pastors who need to grasp that God loves them no matter how big their church is, who need to learn that their most important congregation is the one that lives under their roof—and who need to do their best, then take a nap.
MD: It's easy for young leaders to look at Larry Osborne and see only success. What has God taught you through failure over the years? Can you share a specific example?
LO: Nancy and I still call our first three years at North Coast "the dark years." We grew by one person. Not one person per year. One person in three years.
I had a notebook in which I carried a detailed description of my God dreams. Toward the end of the third year, I took out the page that said, "Pastor a church of 1,000 or more" and tore it up. I was convinced that I had overestimated my gifts. I reset my goal to pastoring a church of 300–400 after 30–40 years in the same city.
What did it teach me? It taught me to start loving the people I had, rather than using them to reach the people I wanted to reach. It changed everything. No one wants to be used. No one invites their friends to come and help a pastor fulfill his dream. They come with a focus on their own dreams and brokenness.
Ironically, once I started loving the people I had instead of using them, they started bringing their friends to get a dose of the same thing and we ended up with a huge church anyway. But now it's Jesus' church, not mine. It's a lesson I will never forget.
MD: Are there any particular verses or passages in Scripture that have proven to be especially meaningful to you over the years?
LO: My life verse is Colossians 1:28–29: "Him we proclaim, warning everyone and teaching everyone with all wisdom, that we may present everyone mature in Christ. For this I toil, struggling with all his energy that he powerfully works within me."
Psalms 73 has also profoundly impacted my life perspective. During those times in my life and ministry when the bad guys seem to be prospering or God's plan makes no sense, I always go back to what God showed Asaph in the sanctuary of God, the end of the wicked. Just as that silenced Asaph's gripe session, so it does mine. Once I remember the end of the story, everything falls into perspective.
Finally, I'd also add Proverbs. For years, I read whichever Proverb corresponded to the day on the calendar. I'd simply ask, What does this teach me about leadership? How does it fit with what I'm facing and what I'm observing in others? If I have any measure of leadership wisdom today, a lot of it goes back to years of listening to the Holy Spirit through the insights and proverbs of Solomon.
If we're not careful, our zeal can lead to pride, exclusivity, and legalism.
MD: North Coast Church gets the credit for pioneering video venues and the multi-site concept for church. Were you skeptical at first? How did that play out?
LO: Actually, I wasn't skeptical at first. It was my staff who were skeptical. Most of them thought it was the dumbest idea ever. As with most innovations, people thought of it in terms of what they'd experienced in the past. It's hard to explain or imagine something that doesn't exist yet. So most of our team (and the early critics) saw a video venue or campus as a glorified overflow room. And we all know that an overflow room is nothing more than a punishment for being late.
But I knew that teaching actually works better on a screen (though nothing else in a service does, just teaching). Communication is all about non-verbals and facial expressions. That's why in a big room with a screen, everyone after the seventh row watches the screen instead of the stage. They can see better.
At that time we had a sanctuary that seated 500 and over 3,000 people coming. We were out of space, decent time slots, and we had no money or time to build a bigger sanctuary, so we had to do something. The guy who put out the "No Room in the Inn" sign is not the hero of the story. So we gave video venues a shot. It seems to have worked.
The darker our society gets, the more a tiny light makes a difference.
MD: Do you have any insights or predictions on what's next for the church in terms of obstacles, opportunities, or innovation?
LO: I believe that God is raising up an amazing group of young leaders today. Jesus has the church in good hands for the future. I love the hunger for Scripture, the cultural contextualization, and the broad networking that I see today. One thing that killed off the Jesus Movement was a failure to talk to other believers outside of their tribe. I see much more kingdom cross-pollination taking place today than in the past. It's a good thing.
But I do have concerns that I've written about in my book, Accidental Pharisees. If we're not careful, our zeal can lead to pride, exclusivity, legalism, a critical spirit, and lots of unbiblical gift-projection. I see this as the greatest obstacle facing the young and zealous church today. It's a much greater danger than the loss of any so-called "culture wars." The darker our society gets, the more a tiny light makes a difference. But if we lose our agape love for one another in hyper-zeal and division, the light will go out.
MD: You've written many helpful books on church leadership and other topics. If I'm a young leader just getting acquainted with the work of Larry Osborne, which one should I read first?
LO: That's easy: for leadership, I'd read Sticky Teams. It's The Unity Factor with 20 years of additional learning and wisdom from dumb taxes I've paid. For spiritual formation, I would recommend Accidental Pharisees.
---
Larry Osborne is the exclusive live speaker for the Resurgence Conference broadcast location in Reno, NV. Buy your tickets for R13 in Reno for only $99, or see the main event live in Seattle with Mark Driscoll, Rick Warren, Matt Chandler, and more. Click below for details.
« Newer
Older »