Latest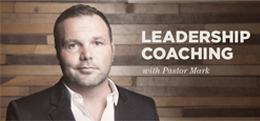 Archives
From prison to ReTrain: Russell's story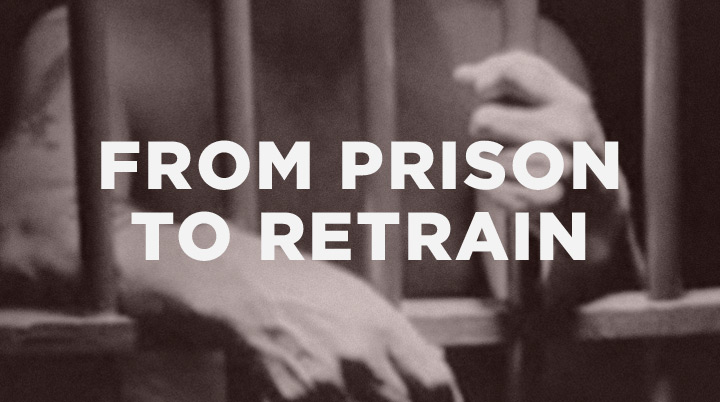 ReTrain student Russell Baca once lived a hard and fast life. Today he shares how Jesus saved him during a year in solitary confinement.
My life hasn't always been easy.
I grew up in an abusive home where there was a lot of alcohol and physical abuse. By the time I was 15 years old, I was so mad at the world that all I had was hate in my heart. I joined a gang to fulfill that family atmosphere I was looking for. The deeper I got into the gang life the more I separated myself from reality. By the time I was in the 10th grade, I dropped out of school and not long after that I was on my way to prison for attempted murder and aggravated assault.
So in 1993, I went to prison with a 10½-year sentence. I was 17. I was mad. And I didn't care.
Being incarcerated only made me worse.
While in prison, I picked up a heroin habit and by the time I was released at 26, I was institutionalized. In other words, I thought and lived my life by prison standards and values.
Out and a mess
While out, I got married and we had two little girls. I was a bad dad, husband, and a drug addict. I was shooting up meth and heroin and I was in and out of jail.
In 2005, I was on my way back to prison for 3½ years. My life was a mess. I had lost everything. My wife had left me and I wasn't even allowed to see my kids. My family disowned me because I couldn't be trusted. The only one who would give me the time of day was my mom.
In the hole with the Bible
While in prison this second time, I was busted with a homemade prison shank. I was sent to the hole—solitary confinement—and all I could have was a bedroll and my choice of religious literature. I didn't believe in any of them, but I asked for the Bible so at least I could have something to read.
After Jesus entered my life, I no longer had to be that convict.
Over the next year in solitary confinement, God revealed himself to me in such a way that it broke my heart and changed my life forever. He opened my eyes to the fact that I was a sinner and in desperate need of a Savior. My heart broke when I saw that I was living for myself and, in doing, I had hurt so many.
I asked the Lord to take away my addictions to the drugs.
I asked God to forgive me for all the people I had hurt both physically and mentally.
I asked God to give me the strength to walk away from the gang life that I had given my whole adult life to.
Before Jesus, my whole identity had been wrapped up in being a convict. After Jesus entered my life, I no longer had to be that person—he gave me a sense of peace that I had never felt before.
I wasn't sure what was ahead but I knew that I couldn't deny that Jesus was God and that I wanted to live my life for him. He had given his life for me and in knowing that all I wanted to do was respond to his calling on my life.
New freedom, new calling
Jesus freed me from my addictions and gave me the strength to walk away from the life I was living—something I could have never done on my own. I renounced my prison way of life, and over time God restored my life and my family for his glory.
Since my release in 2008, my life has been crazy—in a good way.
God has put me on a path to serve him in such a way that I could have never imagined (Eph. 3:20). I knew God had called me into ministry, but I just felt like I wasn't educated enough or confident in God's calling on my life.
Then came ReTrain . . .
Being trained for the call
Before ReTrain, I lacked confidence in myself. I knew God had called me into pastoral leadership, and the elders of my church affirmed the calling, yet I didn't feel like I was worthy of the calling because I lacked education. Feeling the seriousness of God's calling on my life, I started looking into schools to help connect the studying I was doing at home with a structured educational format. That's when my pastor told me about ReTrain.
ReTrain has been one of the greatest experiences of my life.
I went to ReTrain looking for a way to validate my calling with book smarts, but what I got was a life-changing experience through a gospel-centered education. Everything about ReTrain is centered around Jesus and his gospel. Not only did I get great teaching by some of the best Bible teachers, but I also gained my confidence in what God has called me to, not because of what I'm doing, but because of what Jesus has already done.
As a Community Group leader and pastor-in-training, I needed ReTrain. I was able to see how other people lived life in light of the gospel in their communities and to see how the body of Christ can come from all over the country with a common goal to glorify Jesus. I needed the time to grow and not just know it's all about Jesus but really understand that it's all about Jesus. I needed my confidence to be in Jesus.
The chance of a lifetime
Although it has been tough sometimes with all of the traveling and time away from my wife and kids, it has been worth it. My family has been encouraging and supportive throughout this process. They see the difference that ReTrain has done for me, and we have become closer because of it. ReTrain has been to this date one of the greatest experiences of my life.
Guys like me don't receive many chances at experiences like this, and I am grateful for the opportunity to be part of the ReTrain family.
---
We're thankful for Russell's courage and willingness to share his story and are grateful to have his as a part of ReTrain. If you're thinking about ReTrain for this year, applications for the 2013–14 academic year are due Friday, May 31.
« Newer
Older »