Latest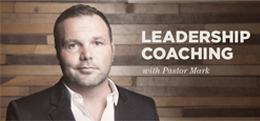 Archives
Where's the line between disagreement and disunity?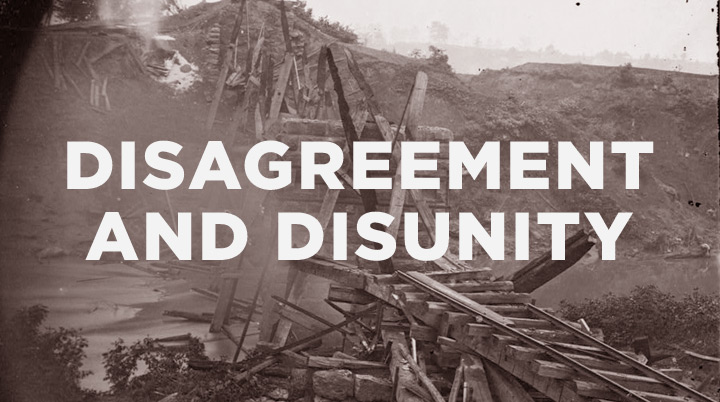 Should you take a job at a church where you have some disagreements with the leaders? Mark Driscoll answers a reader's question.
Pastor Mark,
Do you think it's wise to take up a pastoral position at a church with which you differ on a few doctrines but agree with on most?
–Shawn
---
The greatest threat to the church is not opposition from without, but division from within.
The underlying issue in regards to your question is unity. The Bible speaks a lot about unity. Here are some examples.
The Old Testament celebrates unity
Psalm 133:1: "Behold, how good and pleasant it is when brothers dwell in unity!"
Jesus prays for unity
John 17:20–23: "I do not ask for these only, but also for those who will believe in me through their word, that they may all be one, just as you, Father, are in me, and I in you, that they also may be in us, so that the world may believe that you have sent me. The glory that you have given me I have given to them, that they may be one even as we are one, I in them and you in me, that they may become perfectly one, so that the world may know that you sent me and loved them even as you loved me."
Paul commands unity
2 Corinthians 13:11: "Finally, brothers, rejoice. Aim for restoration, comfort one another, agree with one another, live in peace; and the God of love and peace will be with you."
Ephesians 4:3: "…maintain the unity of the Spirit in the bond of peace."
Philippians 1:27: "Only let your manner of life be worthy of the gospel of Christ, so that whether I come and see you or am absent, I may hear of you that you are standing firm in one spirit, with one mind striving side by side for the faith of the gospel."
The Bible speaks a lot about unity
In light of what the Bible says about unity, you should not take any position at a church that you are not in agreement with. If you are not the right person for the role, then you are taking away an opportunity from someone who is.
Furthermore, if you take a position at a church with which you do not have unity, the situation will go negative and you will eventually be fired or quit, which only hurts the people in the church who will be forced to exist on the emotional fault line between you and the other church leaders. Because we love people, we don't want to put them in such a position, which means we do not enter into leadership unless we are joining a team with which we have genuine unity.
2 things to do
All that said, I would recommend you do two things.
1. Pray and write things out
First, prayerfully write out the issues of disagreement between you and church leadership. Consider if you can wholeheartedly support and submit to the church leadership in light of the disagreements.
There is a continuum that extends from workable disagreements to painful disunity. You need to really search your heart and see where these issues fall on that continuum for you. If you cannot take the role with a clear conscience, let the leadership know that you love and respect them and are declining because you do not want to be divisive or hinder the ministry they are called to. This takes humility, but it honors Jesus and shows a real love for the church and its leaders.
2. Come clean with your concerns
Second, if after completing the above exercise you believe you can in good conscience and with full faith consider a role at the church, you need to schedule a meeting with the appropriate leader(s) and come clean with your concerns. Be careful not to jam them up informally, on a Sunday, or in front of others. You need to let them know that you do love them, respect them, want to honor authority like the Bible says, and so you are putting all your cards on the table so they can know exactly where you are at and make their decision with full knowledge. Invite them to ask any questions of you.
By God's grace, remain humble and respectful during this process. Your goal is not to fight them—your goal is to honor Jesus. If he wants you to have any influence in that church, it will only come through love, honor, and humility on your part. And Jesus will use the process to mature you as a leader, clarifying your convictions and helping you to respect authority without compromising your convictions.
For your serious consideration
I am praying for you. I deeply respect the fact that you are taking this seriously. Too many leaders, especially young leaders, simply take a job at a church to get experience, make some money, or pad their résumé, and do not really respect or care for the church as they should. This is a great opportunity Jesus has given you to learn to grow as a leader, and it's great you want to do this right.


Got a question about preaching and teaching for Pastor Mark? Email it to preachteach@marshill.com
« Newer
Older »