Latest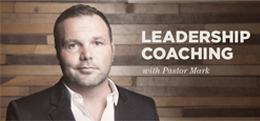 Archives
Structuring a ministry workweek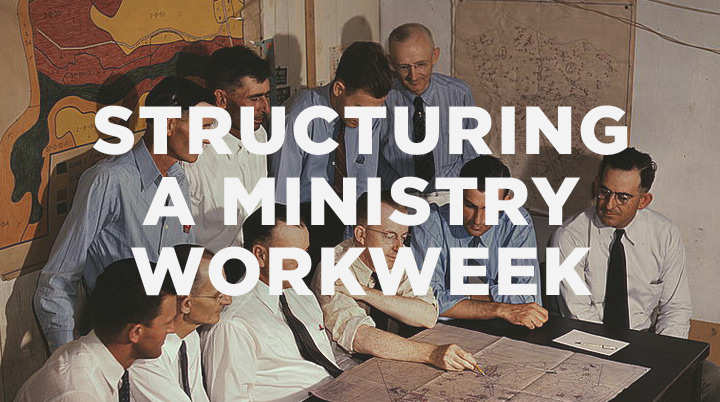 If you're a pastor, you're always on call. How do you structure the exhausting lifestyle that ministry often requires?
If I could choose one word to describe the structure of a common workweek for a pastor, it would be "messy." Pastoral ministry is less about a vocation, and more about a lifestyle. If you call yourself a pastor, you are likely on duty 24/7/365. Your life is far more like that of a small business owner than a teacher or professor, with set classroom times and office hours. Unanticipated events will arise requiring your attention. You're always on call.
Further complicating matters is the fact that activities qualifying as "ministry work" are broad and various. For example, a pastor may jog on a lunch hour while praying for his church. He may take the same hour thinking through strategic plans for reaching the unchurched as he walks through the local mall. He may even schedule a round of golf with prospective church members or unbelievers to discuss Jesus. And while those not familiar with the "vocational ministry" lifestyle may see the pastor in these activities and assume he is off duty and resting, whereas the pastor feels as if he is working diligently.
Blocks, not hours
Additionally, there are weekly scheduled tasks that must be completed. My conviction is that these regular duties should be completed in a six-day workweek. Personally, I have found that it's healthier and more productive to look at a workweek in terms of time blocks rather than hours. It's also healthier and livable to arrange these blocks in a six-day cycle instead of a five-day frame. This is a system that works well for me and for other Mars Hill pastors, and it may be helpful for you as a way of structuring the hectic demands of a ministry lifestyle.
Pastoral ministry is less about a vocation, and more about a lifestyle.
Each day has three blocks of working hours, assuming you break for lunch, dinner, and sleep. These blocks are four hours each and may look something like this: 8 a.m.–Noon, 1 p.m.–5 p.m. and 6 p.m.–10 p.m. A normative six-day workweek for a pastor likely means he is working 14 blocks per week. My routine schedule would look like the following:
| | |
| --- | --- |
| Sunday | 3 blocks |
| Monday | 2 blocks |
| Tuesday | 2 blocks |
| Wednesday | 3 blocks |
| Thursday | 2 blocks |
| Friday | 2 blocks |
| Total | 14 blocks |
While to some this may seem extreme, it isn't unusual. A volunteer elder who faithfully serves Mars Hill Church regularly devotes at least 10 blocks of time to his workplace. He then likely gives at least two blocks of time per week to evening church activities (e.g., preparing for and leading a community group), as well as two more blocks of time on Sunday for worship and service, for a total of 14 blocks per week devoted to work and the church.
Activities qualifying as "ministry work" are broad and various.
Keep in mind, this schedule allows me to have dinner with my family five nights a week and affords me a complete day off weekly. There's also built-in flexibility: if you preach four nights a week, you can take some morning blocks off to be with your family.
A case study
Pastor Matt Rogers is a real-life example of this schedule. He is an unpaid elder at Mars Hill Church who works 50–60 hours per week. He spends a portion of just about every evening and all day Sunday leading 13 teams that are responsible for 600 Welcome Team volunteers at Mars Hill Bellevue. He sees it as a blessing to serve where God has uniquely gifted him and loves training and raising up leaders who deeply love the church.
There are some things in Pastor Matt's chaotic week that he keeps consistent. He wakes up at 5–6 a.m. to pray and read his Bible, has breakfast with his family, takes one daughter to school, spends time with family in the evenings, and has one-on-one time with his wife after the kids go to bed. He says he's had to cut out time with coworkers in the evenings, some great nonprofits he worked with in the past, and anything that doesn't involve the family on Saturdays. He loves this schedule because he feels that Jesus has called him to serve.
Ministry is exhausting
I've had the privilege of working alongside hundreds of pastors in twenty years of vocational ministry. Most of them were consistently tired. The calling of ministry is exhausting; it's hard to "endure everything" for the sake of the elect (2 Tim. 2:10).
Perhaps the best way to view work is exemplified by the Apostle Paul. He makes the case in 1 Corinthians 15:10 by saying, "I worked harder than any of them, though it was not I, but the grace of God that is with me."
Grace and hard work aren't at odds. Grace empowers hard work for the glory of God and the joy of his people.
« Newer
Older »