Latest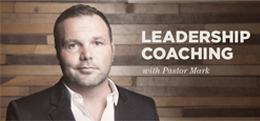 Archives
Why I made a "worship" record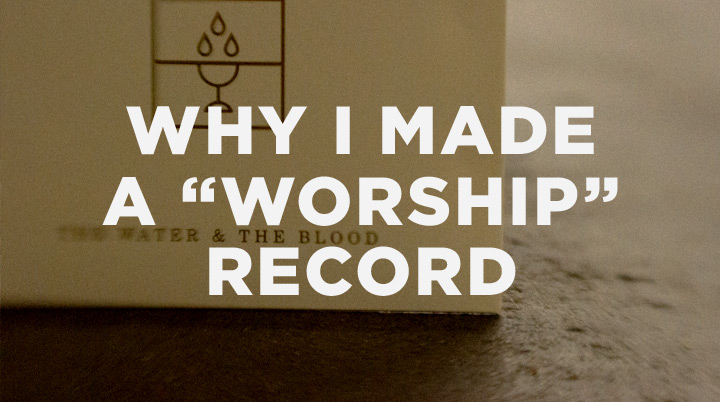 Thrice frontman and Mars Hill Worship Director Dustin Kensrue has a new album releasing today, titled The Water & The Blood. In this post Dustin explains how the new record differs from his previous songwriting, why he made it, and why the album isn't just for Christians.
I would have laughed five years ago if you told me I would one day be a pastor putting out a worship record and overseeing worship and a record label at a 14-location church.
I would have told you that I don't even like worship music. I didn't like how so much of it was full of unhelpful and unhealthy theology. I didn't like how much of the worship music culture was insulated and backward-looking that it no longer had any relation to any music outside of its own bubble. I didn't like how much of it seemed more focused on getting played on the radio than equipping and edifying the church.
Those things are still true, and I still don't like them. But somewhere a few years ago, I felt my heart start to change, and I saw that I should stop sitting on the sidelines complaining. If I thought I knew how to do it better, I decided I better get out there and start doing it.
I would have told you that I don't even like worship music.
Fast-forward a few years. I'm in a new city, in a new job, at a new church. And I have a new record—my first worship music record. I've made my living writing, recording, and performing music for 15 years, but this is something new. So let me answer some questions that seem to be cropping up.
Why is this different from your previous songwriting?
The songs on this record differ from other songs I've written primarily in only one regard—their purpose. The purpose of most previous songs I've written (in my band Thrice and on my own) was often simply to express things that I was feeling and thinking about through music, and to share that with others for our mutual benefit, growth, and enjoyment. In a sense, the end was the song itself, or the listening to it, or the performing of it.
This record explicitly expounds many of the concepts that undergird every song I've ever written.
The songs on The Water & The Blood (with the exception of "It's Not Enough") also express thoughts and feelings to be shared with others, but they additionally have a narrower purpose: that they would be songs that would be helpful and singable for groups of Christians gathered together to worship God. This changes how I write in many ways. The lyrics may seem more "on the nose." The meter or melodies may be more consistent. The range might be more restrained. All these elements aid in a group of people singing the song together, learning it quickly, and understanding it even as they sing through it for the first time.
I'm an atheist/agnostic—why should I listen?
Before some of you write this off as a record that has no relevance for you, hear me out. If you are reading this and are not a Christian, there is a good chance that you have followed my songwriting for some small length of time at least, and appreciate my approach to things, or the way I engage certain topics, even if you don't agree with me all the time. For you, this record could be of interest because it explicitly and clearly expounds many of the concepts that undergird every song I've ever written.
The record is diverse, dynamic, and different in many ways from anything I've done before.
I generally have written in a way that is honest but layered, and therefore there has been a larger degree of universality and more room for interpretation and application within the lyrics. Here though, because of the restraints of the medium, the underlying truths are uncovered and polished.
I understand that in this form, these truths might have a glare to them that could be unpleasant for some at first glance. But I would encourage anyone who has been challenged or provoked by my songs in the past to listen to the new album in light of the framework I've outlined above.
Musically, the record is diverse, dynamic, and different in many ways from anything I've done before, but I'm excited for you all to hear it and hopeful that many would hear in it something new, beautiful, and life-giving.
But seriously, why did you make it?
It's not out of compulsion or some misplaced religious duty. I'm free and glad to do it, and it's not any more or less valuable than what I did with Thrice.
It's not for money. I make a good deal less than I did when playing in Thrice full-time.
It's not for fame or acknowledgement. Talking about Jesus is clearly not the most popular thing to do lately in our culture.
I made this record because I deeply and truly love Jesus and his church, and his church needs great songs to sing for their great God. I hope that this record serves the church well, but I also hope that, like all the music I have made before, it can be enjoyed by those who disagree with me, whom I love as well.
---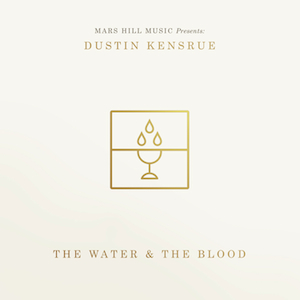 Snag a copy of Dustin Kensrue's new album, The Water & the Blood, today through iTunes or Mars Hill Music. Also, Best Buy is offering a coupon to get it for $6.99.

« Newer
Older »