Latest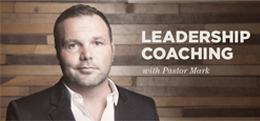 Archives
Halloween Roundup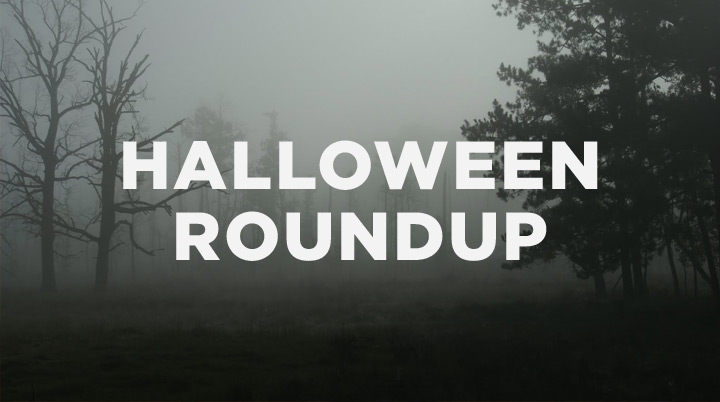 With Halloween upon us, and more controversial for Christians than ever in light of the cultural fascination with vampires, werewolves, witches, and zombies, I thought it might be helpful to post a variety of articles on Halloween from divergent perspectives. I do not agree with every one, but think they are helpful to see the various perspectives on this ghoulish celebration.
Verge Network
With such a complicated mixture of influences, it's important for each family to use discernment and wisdom in determining if and how to celebrate this holiday. I believe that there are sinful ways to participate in Halloween, just as there are with any holiday. However, I also believe there are many aspects of this holiday that we have freedom in Christ to participate in.
Huffington Post
Are Americans becoming less religious? While church affiliation is probably declining, don't expect the atheist revolution anytime soon: Over one half (63 percent, to be exact) of young Americans 18–29 years old now believe in the notion that invisible, non-corporeal entities called "demons" can take partial or total control of human beings, revealed an October 2012 Public Policy Polling survey that also showed this belief isn't declining among the American population generally; it's growing.
The Village Church
There is no demon meat – just meat that can be eaten in celebration of Jesus. Jesus made meat, and it is a good gift. Don't get rid of the meat. Rather, get rid of its demonic association and redeem the meat for Jesus.
The Christian Post
Halloween may be a fun day of trick-or-treating, dressing up and watching scary movies for some, but Christian Broadcasting Network founder Pat Robertson is not having any of it, and implied that Christians should avoid the holiday all together. Other believers, however, say the holiday can be used as an occasion for outreach and evangelism.
First Things
Hell Houses can be found from New England to the Northwest, though they thrive in those red states where Pentecostal and fundamentalist churches are strongest. Hundreds of thousands of teens and tweens will stand in line for hours and pay good money (about the price of a premium movie ticket) in order to be scared out of their wits by this bizarre form of entertainment evangelism.
TIME
Halloween is no longer a kid's holiday. In fact, more money is now spent on adult costumes than outfits for children. If you've ever wondered what someone's Halloween costume selection says about his or her personality, read on.
Halloween.com
Halloween means "the evening before All Holy Ones' Day." Today we call that festival Halloween (Hallow's Eve) and we have many fun secular ways of recognizing it in addition to religious ways. However, it's important to remember that its celebration has a long, positive history in the Church.
ChristianAnswers.net
The October 31st holiday that we today know as Halloween has strong roots in paganism and is closely connected with worship of the Enemy of this world, Satan. It is a holiday that generally glorifies the dark things of this world, rather than the light of Jesus Christ, The Truth....There are better things to do on Halloween than partying.
National Retail Federation
Seven in ten 18–24 year-olds surveyed said they plan to put on a costume this year. And those in their late 20s to early 30s are still in the Halloween spirit: 65 percent said they will also wear a costume. Spending on adult costumes is expected to reach $1.2 billion this year, slightly higher than the $1 billion for children's costumes. While adult costumes typically have higher price tags, this shows Halloween is a holiday for adults, too.
Stand to Reason
Halloween is coming up in a couple of days and I always get a spade of calls on Halloween weekend from people who want to know whether they should let their children participate in Halloween or not. I actually have mixed feelings about this.
MarketWatch
Yes, Halloween has gone to the dogs. And the cats, too. Sales of pet costumes have soared in recent years, growing by 68% — from $220 million in 2010 to $370 million in 2012, according to the National Retail Federation. And individual retailers say they see demand only increasing in the years ahead. PetSmart points to the fact that it now carries 111 styles of pet costumes and accessories; it's even starting to offer items for "small animals."
CARM
As Christians, there is a lot of debate on whether or not we should participate in Halloween. Is it alright to go trick-or-treating? Can we dress our kids up in costumes on that day? If we do any of this, are we celebrating an evil holiday?
LifeWay
The Bible instructs believers to be in the world, but not of the world. Halloween provides a perfect chance for them to do just that – not just to hide behind a shuttered window in their darkened home, waiting for the "evil" to pass.
TIME
We are a society that is so scared of its own shadow that we can't even enjoy ourselves anymore. We live in fear of what might be called the killjoy's veto, where any complaint is enough to destroy even the least objectionable fun… [At one elementary school] the traditional student Halloween parade was canceled out of worries "that some kids with peanut allergies might eat or come into contact with something peanut-based during the parade and related events."
YouTube
« Newer
Older »