Latest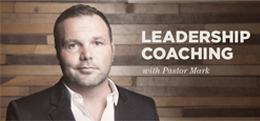 Archives
Super Bowl Sunday, Church, and the Resurgence Halftime Show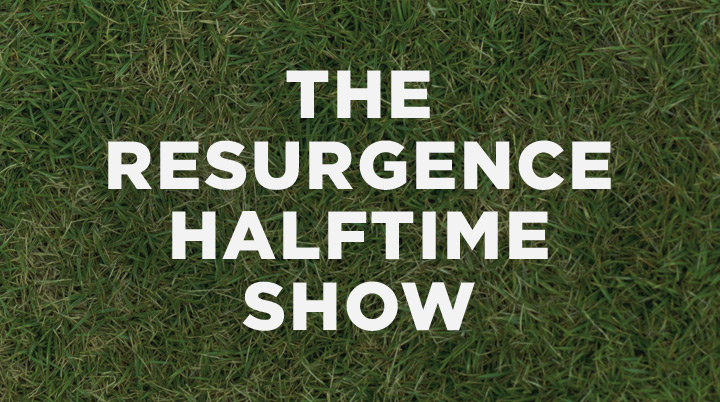 Should churches enjoy Super Bowl Sunday or celebrate Jesus like always? Yes. Coming this Friday, we've got resources to help you do both.
Every year around this time, churches all over the country wrestle with a first-world dilemma of American proportions: Sunday service or Super Bowl?
Let's meet the players…
On one side of the debate, we have Team Outreach. These are the churches who adjust their regular Sunday activities and rally around the big game as a worthwhile opportunity to connect with neighbors.
On the other side, there's Team Righteous. These churches conspicuously ignore the Super Bowl in an effort to avoid idolizing the unholy trinity of gluttony, violence, and advertising.
What's a pastor to do? Both perspectives make a strong case, so at our church that's exactly what we're going to do: both.
We're throwing a party…
Like many churches—especially those of the multi-site variety—we have big rooms with big screens, perfect for sharing the gospel with thousands of people—and the occasional football game.
According to NFL policy (yes, we confirmed with official personnel), we are legally permitted to show the Super Bowl at our locations that are designated exclusively for church use.
Most of our churches will air the Super Bowl, and everyone's invited to our place for the party. If you're in the neighborhood, come on over.
…but we're not canceling church services
Even when the hometown team is playing in the biggest game of the year, we do not cancel services. I am a pastor who simply does not cancel services. I have preached to near-empty rooms in a blizzard with the handful who skied in. And when the Seahawks played the Steelers in their last Super Bowl appearance some years back, it was me and a handful of indie rockers at our evening service.
Should churches enjoy Super Bowl Sunday or celebrate Jesus like always? Yes.
The truth is, I'm a sports fan—especially major league baseball, college football, and pro football—but I'm also a pastor, and if anyone shows up we want to be there to serve them.
The Super Bowl starts at 3:30 for those of us on the West Coast, which means we'll be excited to reach the double digits for attendance at 4:00 in Bellevue. I know we'll have at least one person there, however, because I'll be preaching live to represent Team Jesus. We'll turn the game on after the service, but until then it's church as usual.
Resurgence halftime show
For most churches in most parts of the country, the Super Bowl dilemma isn't so difficult this year, thanks to the East Coast kickoff time. For anyone interested in planning something special, however, we've got a great option for you.
This Friday, we'll be posting a 20-minute video from my recent interview with members of the Seattle Seahawks about Jesus Christ. We've edited it down to halftime length to tee-up your church or small group for a gospel presentation in the middle of the party, with 10 minutes to spare. It sure beats the half-naked shenanigans that pass for commercials. Also on Friday, our Community Groups director, Pastor Ryan Kearns, will provide a few tips on how to throw a Super Bowl party with a mission.
So go for it, churches. Host an event, and let us help you kick-start a few conversations about Jesus as folks watch an epic clash. Admittedly, I'm rooting "Go Hawks!"
« Newer
Older »