Latest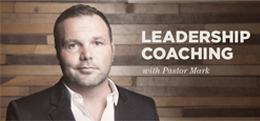 Archives
Resurgence Roundup, 3/7/14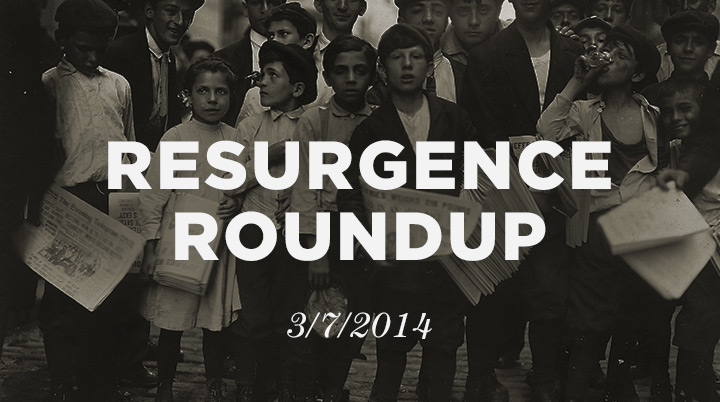 The weekly Resurgence Roundup brings together some of the most interesting content we've found online, as it pertains to the church and the people God has called us to reach. Keep in mind, we don't endorse or agree with everything you'll see included in the roundup.
Religion News Services:
Members of one of the largest congregations in the Presbyterian Church (USA) have voted to leave the denomination, despite facing an $8.89 million cost for leaving. Menlo Park Presbyterian is based in the San Francisco Bay area and led by well-known author and pastor John Ortberg. It is the ninth-largest PCUSA church, with about 4,000 members, including former Secretary of State Condoleezza Rice.
Washington Times:
The president of Planned Parenthood doesn't believe that the question "When does life start?" is relevant to a discussion on the services her organization provides. "It is not something that I feel is really part of this conversation," Cecile Richards said.
TIME:
Cairo's best-known exorcist may be Christian, but his weekly exorcisms provide an unusual space for interfaith cooperation.
The Christian Post:
A 75-year-old Australian missionary, John Short, who was arrested in North Korea last month allegedly due to his Christian work, reached Beijing Monday after he was released by authorities.
ABC News:
A German family that was threatened with deportation after losing an appeal for asylum in the U.S. because they wanted to home school their children has been granted permission to stay in the country indefinitely, a family attorney said.
MSNBC:
Washington D.C. will require insurance companies to provide health coverage to trans residents, including gender reassignment surgery. Mayor Vincent Gray announced the change in policy Thursday, saying in a statement, "This action places the District at the forefront of advancing the rights of transgender individuals."
Religion News Service:
A group of Christian youth activists that came together in the tumultuous aftermath of the Egyptian revolution is looking to the future and hoping to build on the gains wrought in Tahrir Square by mobilizing young people to better advocate for themselves.
The Atlantic:
According to data from the Public Religion Research Institute, only 29 percent of Americans think watching porn is morally acceptable. Somewhat predictably, men and women have very different opinions on the issue: Only 23 percent of women approve, while 35 percent of men think it's okay.
The Gospel Coalition:
Surveys have found that nearly eight in ten Americans regard the Bible as either the literal word of God or as inspired by God. At the same time, other surveys have revealed—and recent books have analyzed—surprising gaps in Americans' biblical literacy.
Forbes:
"Being a pastor is like death by a thousand paper cuts," says Rev. Dr. Ken Fong, senior pastor at Evergreen Baptist Church in Rosemead, California and a program director at Fuller Theological Seminary in Pasadena. "You're scrutinized and criticized from top to bottom, stem to stern. You work for an invisible, perfect Boss, and you're supposed to lead a ragtag gaggle of volunteers towards God's coming future. It's like herding cats, but harder."
« Newer
Older »