Latest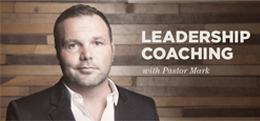 Archives
Resurgence Roundup, 3/28/14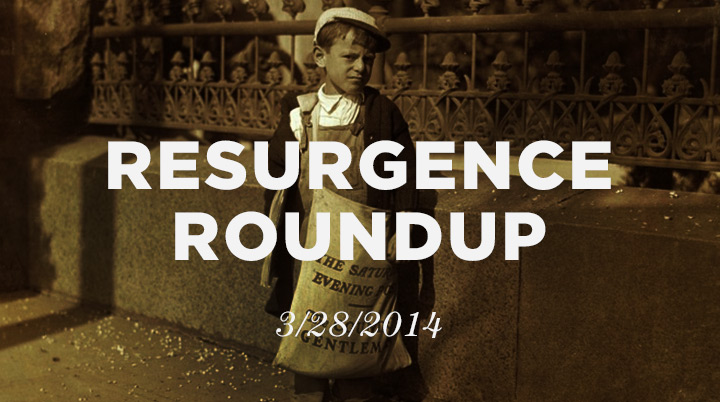 The weekly Resurgence Roundup brings together some of the most interesting content we've found online, as it pertains to the church and the people God has called us to reach. Keep in mind, we don't endorse or agree with everything you'll see included in the roundup.
The Atlantic:
Surely whoever first told Darren Aronofsky the Bible story of Noah and the great flood had no idea how powerfully it would capture his imagination. Nor did he or she know that, more than 30 years later, Aronofsky would be a sometimes controversial, Oscar-nominated film director—or that the story of Noah would become his cinematic passion project.
Christianity Today:
Only two days after announcing it would hire Christians in same-sex marriages, World Vision U.S. has reversed its ground-breaking decision after weathering intense criticism from evangelical leaders.
The Telegraph:
The bodies of thousands of aborted and miscarried babies were incinerated as clinical waste, with some even used to heat hospitals, an investigation has found.
ABC News:
Two gunmen have stormed a church near the Kenyan coastal city of Mombasa and opened fire on worshippers, killing six people and wounding more than a dozen others, in what police are labelling a terrorist attack.
Christian News Network:
A Muslim family has filed a $5 million dollar lawsuit against the owners of the Empire State Building after they were allegedly ejected from the landmark for praying in the 86th floor observatory.
The Verge:
For the first time ever, surgeons at UPMC Presbyterian Hospital in Pittsburgh could save patients by putting them between life and death. They're ready to test a technique that would place patients in a state of "suspended animation," giving surgeons enough time to operate on injuries that would otherwise be fatal.
Deseret News:
The acceptance of same-sex marriage by black American Protestants has risen by about a third in the past year, data from the Pew Research Center revealed this week. However, both a Pew official and a leading black evangelical scholar agree that the numbers may not tell the whole story.
USA Today:
How political and religious times have changed. Once upon a time in America, Catholic candidates had to convince voters they wouldn't take orders from the pope. Now presidents eagerly seek meetings with popes.
The Gospel Coalition:
Who are the "Millennial generation"? New data from two of the country's leading social research organizations provide an invaluable window into their thinking and experience. So far, the discussion of these findings has centered on the disastrous collapse of marriage, work, and religious practice among Millennials (ages 18 to 29). But the most dire social problem is that Millennials don't trust their neighbors. The deepest question our culture will be facing in the coming generation is not what to do about jobs or single parenthood, but whether we are still capable of loving our neighbors.
Slate:
"People are competing about being busy" [says communication researcher Ann Burnett] . . . "It's about showing status. That if you're busy, you're important. You're leading a full and worthy life. . . . As if you don't get to choose, busyness is just there. I call it the nonchoice choice. Because people really do have a choice."
« Newer
Older »