Latest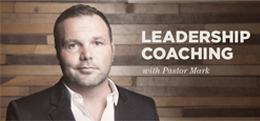 Archives
What's So Hard About Leading a Church?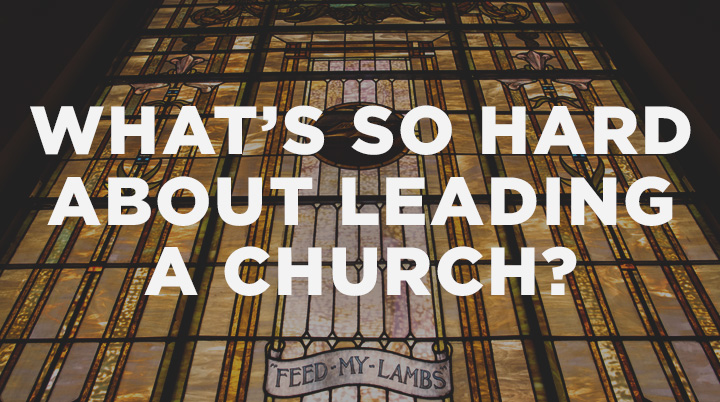 Pastoring a church is no walk in the park. Even Forbes recognizes it as one of the toughest leadership roles around. Here's why.
Thanks to a generation of flashy televangelists, many non-Christians dismiss the faith entirely because they assume most pastors are just in it for the money. The truth is, the average pastor is scraping by, and the vast majority end up quitting because the emotional, physical, and financial costs of the job are simply too high.
Death by a thousand paper cuts
Forbes recently published an article listing the "nine toughest leadership roles," and right between corporate CEO and football coach was the role of pastor. The reasons given for why it's such a taxing position were blunt:
"Being a pastor is like death by a thousand paper cuts," says Rev. Dr. Ken Fong, senior pastor at Evergreen Baptist Church in Rosemead, California and a program director at Fuller Theological Seminary in Pasadena. "You're scrutinized and criticized from top to bottom, stem to stern. You work for an invisible, perfect Boss, and you're supposed to lead a ragtag gaggle of volunteers towards God's coming future. It's like herding cats, but harder."
Conflict, complaints, and on-call 24/7
A follow-up article from The Christian Post shared the statistic that "anywhere from 35–40 percent of pastors survive less than five years on the job, and after 10 years, 60–80 percent of ministers quit." In other words, it doesn't get any easier.
The Christian Post also cites an informal poll from Thom Rainer that identified the ten things pastors like least about their jobs, which includes "conflict and complaining church members" and "the expectation to be on call 24/7."
"You work for an invisible, perfect Boss, and you're supposed to lead a ragtag gaggle of volunteers towards God's coming future."
None of these articles mention the fact that God places an additional weight of responsibility on the shoulders of a pastor, a humbling but often-stressful honor. We pastors must "give an account" for the souls in our care (Heb. 13:17).
Pray for your leaders
Interestingly enough, Forbes puts at the top of the list of toughest leadership roles another job that doesn't seem all that complicated on paper: the stay-at-home parent. This makes even more sense for Christians, who understand that leading a family is like leading a "little church," as Jonathan Edwards put it.
So pray for your pastors and leaders. Understand that it's a difficult and sometimes thankless job.
If you're considering going into pastoral ministry, make sure to pray and consider carefully if you're truly called to ministry. And if you're a pastor, thank you for serving Jesus' people. We're praying for you to persevere through the faithfulness of Jesus.
« Newer
Older »