Latest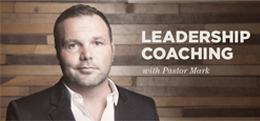 Archives
Best Books: The ESV Study Bible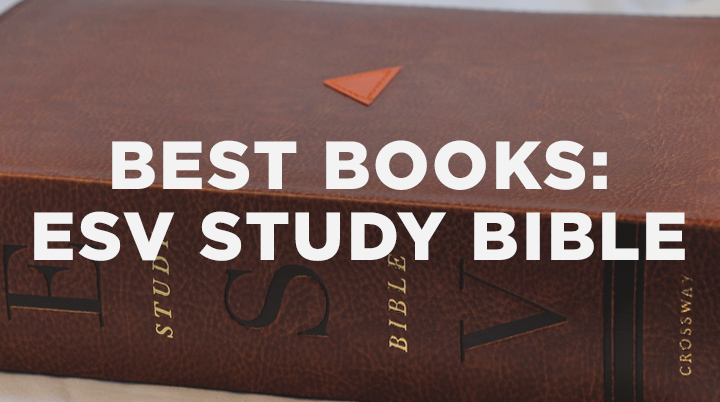 "Best books" is a new series that spotlights essential reading for Christian leaders. Appropriately, Pastor Mark kicks things off with the Bible—the ESV Study Bible, to be exact.
We are incredibly blessed to live in an age of so many good Bible translations, each with their own strengths, such as the NIV, NASB, NLT, Holman Standard, NKJV, and my favorite, the English Standard Version (ESV). In addition, the wealth of study Bibles is incredible. Anyone who can read but is not growing in God's Word is like someone who is starving to death at the grocery store—there's just no excuse.
In high school, my girlfriend and now wife, Grace, gave me one of the greatest gifts of my life: a nice genuine leather NIV Thompson Chain Reference Bible published by Cambridge, which makes some of the highest quality Bibles. Jesus saved me studying that Bible, and for the early years of our church I preached sermons and taught classes from that Bible. To this day, it is among my most treasured earthly possessions.
The Holy Spirit used one Bible to change my life. Ever since I got that gift, I have felt great joy in giving away nice study Bibles over the years. And, without being critical of other study Bibles, I am persuaded that the ESV Study Bible is the most helpful and packed study Bible there is. I have given away a small mountain of these Bibles.
You just never know what will happen when you put God's Word in someone's hand.
For example, when I was on CNN with Piers Morgan, I gave him a leather ESV Study Bible and he said no one had every bought him a Bible. I also gave this Bible to my own older children, who have thoroughly enjoyed reading it. They in turn have given away copies to various friends of theirs, many of whom are in Christian families but have never had a study Bible. You just never know what will happen when you put God's Word in someone's hand.
I am deeply thankful for the wealth of Bible study tools available through software such as Logos, apps such as YouVersion, and the host of other resources available online. But there is something to be said for turning off all your technology to lessen potential distractions and simply sitting down to prayerfully and intentionally read the Bible with some helpful notes to maximize learning.
If you don't have a good Bible, I would wholeheartedly recommend the ESV Study Bible. (We use it at Mars Hill.) If you cannot afford one, then ask folks if they would chip in for your birthday or another holiday such as Christmas. We all know someone who needs a good Bible, and this one makes an amazing present. For those who are new to Bible reading, I always recommend starting in Luke and just keep reading from there.
Lastly, some have asked which Bible I preach from on Sundays. Because of its layout and large size, I use a wide-margin ESV by Cambridge (not the study Bible), as they make the very best Bibles insofar as paper, binding, and leather are concerned. I give similar ones to all of our executive elders and lead pastors, and I bet your pastor would love it if you got them one also.
« Newer
Older »