Latest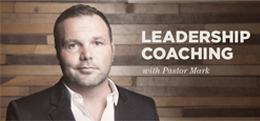 Archives
Ten ways a church family can love one another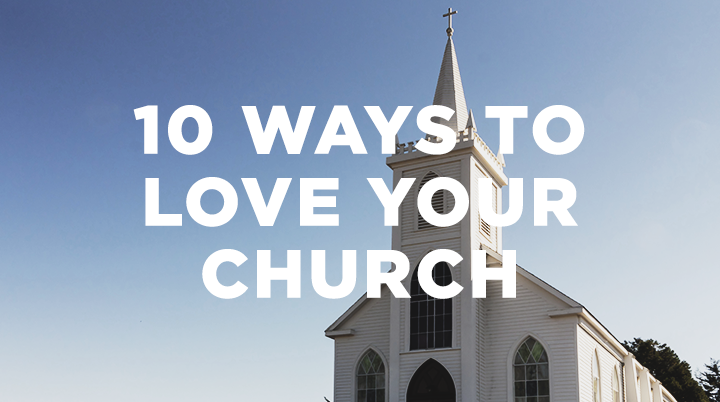 The Bible teaches that for Christians, God is our Father, other Christians are our brothers and sisters, and the church is like a family.
Like every family, the church is made up of imperfect people who need to ask for forgiveness, receive grace, and grow in their love for the other members of the family. With that in mind, I would like to share with you ten practical, simple ways that we as a church family can love one another. This list is by no means comprehensive, but just a "top ten" list that God has put on my heart recently.
1. Pray
One of the most loving things that we can do for each other as a church family is to pray for one another. Great love can be shown not by merely saying "I'll pray for you," but by putting a hand on someone's shoulder right then and there and lifting up the need in prayer.
"Brothers, pray for us." —1 Thessalonians 5:25
2. Gather
In this age of technology and digital "friendships," one of the most loving things we can do is gather together in person to worship our King Jesus. When the church gathers together, I like to think of the analogy of the family sitting down for a meal together. The band provides the soundtrack for the party, the preacher is like the cook who serves the meal, the volunteers help set the table, and all the adopted children of God gather around the table to spend time with their Father.
"Not neglecting to meet together, as is the habit of some." —Hebrews 10:25
3. Community
There are approximately 90 "one another" verses in the Bible: greet one another, comfort one another, seek good for one another. It is pretty hard to live out these commands when you don't actually spend time together. At Mars Hill Church, we want for our Community Groups to be places where these "one another" verses can be lived out in love.
"Live in harmony with one another." —Romans 12:16
4. Serve together
Serving the church is both corporate and individual, both in large groups and small. We can serve by showing up early on Sunday and helping make the church building welcoming. We can serve by giving money to a friend in need. We can serve by leading a community group. This service is a practical, tangible way to show others the love that God has already shown us.
"Two are better than one, because they have a good reward for their toil." —Ecclesiastes 4:9
5. Show honor
In many cultures, honor and respect are huge. American culture is not one of those cultures. In fact, a good argument could be made that our culture actually encourages dishonor and disrespect. God's children can show love by speaking words of honor where honor is due: for a job well done, for a particular servant-hearted act, for longevity in the faith, etc.
"Outdo one another in showing honor." —Romans 12:10
6. Encourage
I recently heard from one of our Mars Hill Shoreline members how a simple phone call of encouragement meant so much to him and his wife as they faced some challenging circumstances. In this fallen world, trials and hardships are all too frequent. God has put us together as a church family so that we can encourage each other as we face these difficulties.
"Therefore encourage one another and build one another up, just as you are doing." —1 Thessalonians 5:11
7. Forgive
People who are looking for a conflict-free life will not find it in following Christ. In fact, there are many verses warning us to expect bumps and bruises as we live out this life together. However, the one thing we cannot do is bail on each other just because we fight. The family of God can love each other by hanging tough even when we disagree.
"Bearing with one another and, if one has a complaint against another, forgiving each other; as the Lord has forgiven you, so you also must forgive." —Colossians 3:13
8. Play
A godly family is one that also knows how to enjoy each other. I think that sometimes we forget that joy is one of the attributes of God. Jesus' first miracle was at a wedding. He was known for going to parties, so much so that he was accused of being a drunkard. Kids loved spending time with Jesus, and if there's one thing I know about kids, it's that they love to play. As a family, we can love each other by simply having fun together.
"Everyone should eat and drink and take pleasure in all his toil—this is God's gift to man." —Ecclesiastes 3:13
9. Speak truth
God is a truth-speaking God, and as his image bearers, one of the ways that we show love to each other is by following his example. Speaking truth includes, but is not limited to: doctrinal correction, calling to repentance, teaching the Bible, confessing sin, giving wise counsel, not lying or exaggerating or gossiping, and using our words to build up.
"Speaking the truth in love, we are to grow up in every way into him who is the head, into Christ." —Ephesians 4:15
10. Pursue godliness
God is love (1 John 4:8), and Jesus' death was the ultimate expression of God's love to the world (John 3:16). As we become more loving we become more like God. Flee from sin, leave unrighteousness behind, and seek the Holy Spirit's help to become more and more godly in your words, your thoughts, and your conduct.
"Make every effort to supplement your faith with virtue, and virtue with knowledge, and knowledge with self-control, and self-control with steadfastness, and steadfastness with godliness, and godliness with brotherly affection, and brotherly affection with love." —2 Peter 1:5–7
May God grow us in our love for one another as we seek to be the family that God wants us to be.
« Newer
Older »