Ray Ortlund
from
Acts 29 Network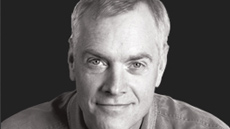 Ray Ortlund is the pastor of Immanuel Church in Nashville, Tennessee.
Ray served on the Old Testament faculty at Trinity Evangelical Divinity School and has pastored churches in California, Oregon, and Georgia. He's written numerous books and articles, participated in the NLT and ESV translations, and wrote the study notes for Isaiah in the ESV Study Bible.
He holds a Ph.D. from The University of Aberdeen, Scotland. He has been married to Jan Giles Ortlund for 38 happy years, and they have four delightful children.
He also blogs at Christ Is Deeper Still.
Posts by Ray Ortlund