Latest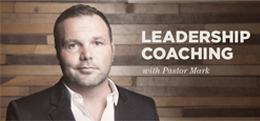 Archives
4 Time Management Tips for Leaders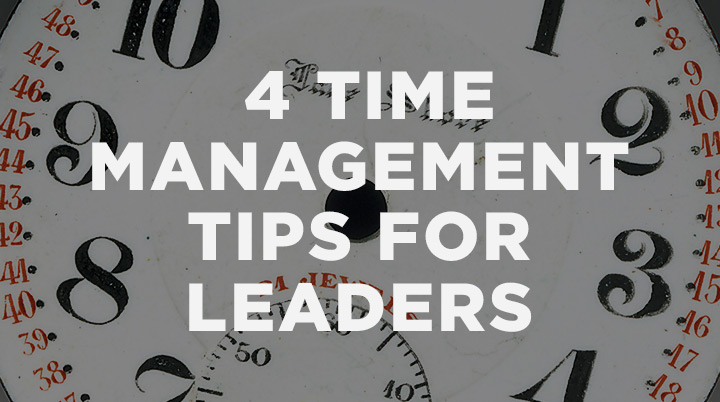 Managing your time well is essential for productive leadership. Here are four tips to help you grow and make the most of your time.
I get to meet lots of leaders. Some are young, some are old, but without a doubt the ones who get the most done always manage their time well.
Most young leaders I meet have no idea how to manage their time. I'm one decade into what I pray will be a lifetime of ministry, and I have made plenty of mistakes, but there are four time management tips I have learned. I pray these will help you as you grow in leadership, by God's grace.
1. Stop
Most young leaders do too much. In my early twenties, I tried everything out and was average at lots of things, but not good at very much. It was a smorgasbord of singing on a worship team, leading a community group, running a video camera for live events, making announcements, overseeing activities at a summer camp, and on and on. The only connection was that I did them all. I was well on my way to epitomizing the slogan, "jack of all trades, master of none."
Most young leaders do too much.
It's fine to try things out, and it's natural as young leaders find their place. But eventually you need to find what you are uniquely able to do that others can't do.
The New Testament church is often called the body of Christ. Paul explains that members of the church have been given gifts and need to work together as members of Christ's body (1 Cor. 12). How has God uniquely gifted you? What has he called you to do?
2. Sabbath
It was my first vocational ministry job as a youth pastor in an established church. I was new to the church, students, and ministry rhythms. There was much to do, and I was excited to do the work. For the first few months, I could not stay away from the church. On my intended Sabbath day I would sleep in, but eventually I would go to the church because there was work to be done. Those months I wore myself out because I did not allow myself to rest.
Eventually you need to find what you are uniquely able to do that others can't do.
You have to take a day off to rest or Sabbath. It is counterintuitive, but you are actually more productive when you take time to rest. God set the pattern for us when he worked for six days and rested on the seventh day (Gen. 2:2). When you take the time to Sabbath, you should not only rest, but also connect with your Lord and Savior. Learn to rest.
When do you Sabbath? What does your Sabbath look like?
3. Set priorities
Make sure what's most important gets done. As a young communicator in ministry, I would get everything ready for that week's service before starting the message. In my mind, it was more efficient to get 9 of 10 things done than to get 1 of 10 things done. As you can imagine, there were lots of bad messages taught and preached. Leaning into my natural gifting was not enough to make up for not prioritizing my preparation.
You are actually more productive when you take time to rest.
Having a to-do list can help you get things done. Having a prioritized to-do list helps you get the most important things done. Setting priorities allows you to arrange your time to accomplish your goals. Even Jesus stayed focused on the mission he was sent on.
What's the most important thing for you to accomplish this week, this day, and this time-block?
4. Save space
Ministering to people happens when you least expect it. Working for a church, I quickly realized that people dropping in unannounced was the norm.
People needing to meet with me, their pastor, started to mess up my schedule. Didn't they know I had ministry to get to? I doubt many of those people left feeling well cared for by their pastor. God was kind enough to lead me to realize how wrong I was (Rom. 2:4).
Ministering to people happens when you least expect it.
Save space in your life for the unexpected. I have found that the random conversations, interruptions, and drop-in meetings often are some of the most fruitful times. I have learned to set aside margin in my day and week for people and things I did not plan for. Think of how many people Jesus ministered to who interrupted him along the way.
Where is the space in your life?
« Newer
Older »